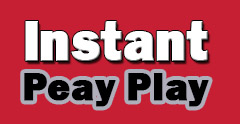 Clarksville, TN – If you're looking for the last time the Austin Peay State University (APSU) women's tennis team lost a head-to-head match you'll have to look back to last season, as the Governors remained undefeated after their Ohio Valley Conference-opening victory over Tennessee State this past Saturday.
The Govs are 13-0 so far this season, with their last loss coming in the finals of the OVC Tennis Championships at April 22nd to Eastern Kentucky by a narrow 4-3 final and a berth into the NCAA Tournament.
Even more impressive is the fact that nine of the Govs 13 wins this spring come by way of shutouts, including their last four outings versus Valdosta State, Dayton, North Alabama and TSU this past Saturday.
That is where the biggest change has been for the Govs in 2019, the ability to win up-and-down the lineup, from No.1 singles through No. 6, and not just from the top two or three and hope for a win or two from the lower half of the line up to come away with team victories.
To no ones surprise, the sister duo of Lidia Yanes Garcia and Claudia Yanes Garcia have anchored the top two spots again for the fourth straight season, with Lidia — the three-time defending OVC Player of the Year – having posted a 20-4 overall record this year and a 12-1 mark in dual matches, while Claudia is 16-2 overall and 12-0 in dual matches.
Helena Kuppig has also continued where she left off last year, earning Second-team All-OVC honors in 2018, by posting a 13-4 overall record this season having moved from the No. 3 singles last year to the No. 4 or 5 singles slot this season.
Allowing coach to make that move was the addition of Tatiana Lopez, a junior transfer from Kansas, who has moved into the No. 3 slot in singles this spring and has posted a 14-5 overall record, including a 11-1 mark in single matches.
Australian freshman Danielle Morris has also come in and stabilized the lower half of the single's slots by posting a 14-5 record this season overall, including a 10-2 record in duel matches in either the No. 5 or 6 singles.
Then you round out the squad with Ana Albertson, Honoka Nakanishi and Fabienne Schmidt combining for a 16-10 record in the No. 4, 5 or 6 spots and there isn't a weak link to the singles lineup for the Govs.
The second big change for the Govs this season is they are beginning their matches by winning the doubles point, something that was a problem area last season, but this year the squad has recorded a 38-11 record overall in doubles and 25-6 record in dual matches over that span and winning the double point in all but two dual matches this spring.
The Govs do face a big challenge this week to their undefeated streak, as they head down to Jacksonville State to face the 9-2 Gamecocks, who won twice last week to open OVC play at SIUE and at Eastern Illinois.