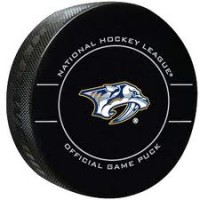 Washington, DC — The Nashville Predators finally broke through with a win today, defeating the reigning Stanley Cup Champion, Washington Capitals, 6-3.
The Predators had been on a bit of a slide, losing their last six games, and the victory today could be a sign of better things to come.
With their mothers in attendance, the Predators had an extra dose of motivation coming into today's game.
Washington got off to a quick start when Michal Kempny took the face off and whipped a wrist shot past Nashville goalie Pekka Rinne for the early 1-0 lead. The score came at the 4:33 mark of the opening frame.
«Read the rest of this article»