Tennessee Titans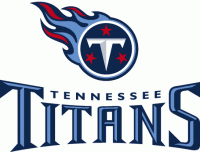 Nashville, TN – In Week 7 of the 2014 season, the Tennessee Titans fell to 2-5 on the season after suffering a 19-17 defeat to the Washington Redskins.
With QB Jake Locker inactive for a second consecutive week due to a thumb injury, QB Charlie Whitehurst made his third start of the season. He completed 17 of 26 passes for 160 yards, two touchdowns and an interception. The Titans defense finished the day with three sacks and forced two turnovers.
Washington took the lead early in the first quarter with a 31-yard field goal by K Kai Forbath, to which the Titans answered later in the quarter with a 36-yard field goal by K Ryan Succop.
The Redskins picked up an additional three points in the second quarter as Forbath hit another 31-yard field goal.
LB Wesley Woodyard intercepted a Redskins QB Kirk Cousins pass in the second quarter. The takeaway led to WR Kendall Wright giving the Titans the lead at the end of the half with a 14-yard touchdown reception. Washington regained the lead on a 70-yard touchdown reception by WR Pierre Garcon in the third quarter, and added to the advantage with a field goal in the fourth.
Garcon recorded Redskins' only touchdown of the game, as the Titans defense did not allow their opponent to score in the red zone for the first time of the 2014 season. The Titans responded with a 38-yard touchdown pass to WR Derek Hagan in the fourth quarter.
The Redskins took the win, however, with a 22-yard field goal by Forbath as the clock ran out.
Box Score
Tennessee Titans 17, Washington Redskins 19
Week 7 | Sunday, October 19th, 2014 | 12:00pm CT | FedEx Field
| Team | 1 | 2 | 3 | 4 | Final |
| --- | --- | --- | --- | --- | --- |
| Tennessee Titans | 3 | 7 | 0 | 7 | 17 |
| Washington Redskins | 3 | 3 | 7 | 6 | 19 |