APSU Sports Information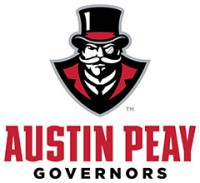 Clarksville, TN – Lisa Varytimidis, current Assistant Athletics Director at the University of Louisiana Monroe, has been named Austin Peay State University's Associate Athletics Director and Senior Woman Administrator. She will assume her new roles June 29th, 2018.
In addition, Austin Peay president Dr. Alisa White announced Tuesday that Varytimidis (Vary-tee-mee-dees) will serve as interim athletics director, beginning July 2nd, while the University conducts a national search for a permanent athletics director.
Due to the critical timing for filling the athletics director's position, Austin Peay has initiated a national search through Collegiate Sports Associates, and the University will use the firm as a recruiting and screening committee.
[1]
Collegiate Sports Associates will narrow a candidate pool for on-campus interviews and engagement with stakeholders.
An APSU advisory group will develop a list of strengths and weaknesses of each candidate interviewed on campus for President White to consider when she selects the next director of athletics.
Varytimidis will assume the interim athletics director role from current athletics director Ryan Ivey [2], who announced Thursday he would be departing the University to assume the same role at Stephen F. Austin State University in Nacogdoches, Texas.
"Lisa brings a tremendous amount of experience and will be a substantial asset to the athletics department and the Austin Peay community," said Ivey. "She has strong desire to build quality and substantial relationships with those in and around athletics, and true servant's heart. The success of our student-athletes will be paramount for her and she will be a great fit within the athletics department, Austin Peay and the Clarksville communities."
Varytimidis joins Austin Peay's athletics department after serving the past five seasons in various roles at ULM. In her current role as Assistant Athletics Director she was the Warhawks senior woman administrator and director of compliance. Varytimidis also had direct oversight of the indoor and beach volleyball programs as well as the women's basketball program. In addition, she was the Title IX Coordinator for the ULM athletics department and Title IX sexual assault investigator for the university.
"First, I would like to thank Austin Peay president, Dr. Alisa White for entrusting me with the opportunity to build on the Governors successes in the classroom, on the field and in the Clarksville community," said Varytimidis. "Ryan Ivey [2] has done a tremendous job laying a strong foundation and elevating the APSU athletics program. I am honored and excited to join the Austin Peay team as the Associate Athletic Director and Interim Director of Athletics. I look forward to settling in Clarksville and starting a new journey with the Governors."
Prior to assuming an athletics administration role at ULM, Varytimidis was an academic counselor and study hall coordinator from 2013-16. She coordinated the NCAA Academic Progress Rate Enhancement plans for men's track and field and men's basketball programs, with the men's basketball team posting an unblemished mark in 2013-14 and earning academic awards from the Sun Belt Conference and the National Association of Basketball Coaches.
It was Varytimidis' second stint at ULM where she was the head volleyball coach from 2000-04. It was the final step in her collegiate coaching career that saw her lead programs at Nicholls State (1999-00) and Bethune-Cookman (1997-99).
Upon moving out of coaching, Varytimidis began work on her master's degree in Sports Administration, completing work on her degree from Grambling State in 2006. She began her administrative career as Athletics Director at Grace Episcopal School in Monroe, Louisiana before joining the ULM athletics department.
Varytimidis was a collegiate volleyball athlete as well, beginning at Barton County Community College before playing her junior year at t Georgia and her senior season at then-Northeast Louisiana University (now ULM). In 2005, she trained and practiced with professional volleyball Team Iraklis in Thessaloniki, Greece.
Varytimidis also has given numerous presentations throughout her professional career, ranging from eligibility to Title IX. Additionally, she has given talks on African Americans in Sport Management and Their Experiences in Doctoral Programs in Nicosia, Cyprus.
What They Are Saying About Varytimidis:
"Lisa Varytimidis has been a valued member of the Warhawk family for many years. Lisa's extensive background as a student-athlete, coach and administrator will serve her and Austin Peay State University well. She did a great job during her time here at ULM, and we'll certainly miss her. We wish Lisa the best in the next chapter of her professional career." – ULM Athletics Director Nick Floyd