Tennessee Athletics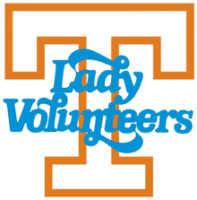 Fayetteville, AR – Rennia Davis [1] recorded a career-high 33 points and 14 rebounds to lead No. 11/11 Tennessee to a 90-85 win over Arkansas on Thursday night at Bud Walton Arena.

Davis connected on 13-of-18 shots from the floor, as the Lady Vols (20-4, 8-3 SEC) earned their 20th victory for the 42nd season in a row. Meme Jackson [2] added 21 points with five 3-pointers, while Jaime Nared [3] netted 16 points, including four clutch free throws in the final 10 seconds to put the game away.

Devin Cosper scored 29 points for the Razorbacks (6-18, 2-8 SEC), while Malica Monk went 4-for-4 from beyond the 3-point arc and finished with 25 points.
Arkansas cut the deficit to two at multiple points late in the fourth quarter, but Tennessee was able to hold on down the stretch despite not recording a field goal over the last 3:37.

UT used a well-balanced attack that saw seven players reach the box score. The Lady Vols also recorded 24 assists on 31 baskets, led by a career-high tying nine from Anastasia Hayes [5].

Tennessee had a strong effort on the glass throughout the first half, bringing down 12 offensive boards. Mercedes Russell [6] secured six rebounds through the first 20 minutes to go along with six points as UT held a 43-36 lead at the break. Cosper netted 13 in the half for the Razorbacks.

The Lady Vols were in sync offensively in the third quarter and shot 66 percent from the field while only committing four turnovers. After a Taylah Thomas free throw cut the score to 64-57 in favor of UT, a Davis 3-pointer with five seconds remaining in the quarter gave Tennessee a 10-point edge going into the game's final frame. Davis had 14 of UT's 24 points in the period.

Arkansas fought its way back in the early stages of the fourth, going on a quick 9-0 run to trim the deficit to one. With 5:42 remaining, a Jailyn Mason jumper gave the Razorbacks a 70-69 lead. Tennessee, however, was able to use timely defense late and relied on 15 fourth-quarter free throws to overcome three made field goals and pull away in the final seconds.
Rennia's Big Night
Freshman Rennia Davis [1] posted the fifth double-double of her career against the Razorbacks with 33 points and 14 rebounds. Her 33 points and 14 rebounds each set new career highs, as did her three made three-pointers. Her performance earns a spot in the record book for the third highest point total by a Lady Vol freshman behind Tamika Catchings (35) and Candace Parker (34). Additionally, she recorded an SEC-high four assists.
Jackson For Threeeee!
Meme Jackson [2] went 5-of-7 from behind the arc, tying her career high and setting a new SEC high in made three-pointers. She leads Tennessee in made three-pointers on the season with 39. Her 21 total points on the night set a new career high as well.
Mercedes 1,500/1,000 Watch
Mercedes Russell [6] is 13 points and eight rebounds away from being just the sixth Lady Vol to reach 1,500 points and 1,000 rebounds.
Hayes Dishing
Anastasia Hayes [5] dished out nine assists against Arkansas, tying her career high and setting a new SEC high.
Next Up for UT Women's Basketball
Tennessee returns home to host No. 18 Georgia on Sunday, February 11th at 2:00pm CT in the annual Live Pink, Bleed Orange game. The contest will be televised on the SEC Network.