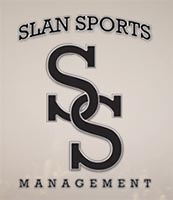 Toronto, Canada – Slan Sports Management is pleased to announce that Tearra Banks has signed her first professional contract with Bnot Hertzeliya in Israel's Division 1.
Banks, a 6'3" center, is coming off of a four-year collegiate career with the Austin Peay State Lady Govs. This past season, Banks was named Ohio Valley Conference (OVC) Player of the Year. She was second in the OVC in scoring with 19.0 points per game and first in rebounding with 8.0 rebounds per game.
Banks was also 13th in the NCAA and second in the conference in field goal percentage at 59.9%.
A Louisville, Kentucky native, Banks graduated from Ballard High School before heading to Austin Peay State. As a freshman, Banks was named to the OVC All-Newcomers Team, and was OVC Freshman of the Week on three separate occasions.
In her sophomore season, she averaged 12.4 points and 5.6 rebounds in just 20.4 minutes per game. That year, Banks was also named to the Athletics Director's Honor Role for the second straight season. In her junior year, Banks averaged 12.2 points and 4.3 rebounds, while ranking fifth in the nation and first in the OVC in field goal percentage at 59.7% from the field.
Banks will join former Austin Peay State teammate Tiasha Gray in Hertzeliya. She is excited to continue to expand her game at the next level.
"I am so excited and blessed to start this new journey in Israel," said Banks. "I thank God that he has blessed me with the opportunity and I look forward to joining my new teammates and coaches in Hertzeliya."
In last year's regular season, Bnot Hertzeliya had an 11-5 record in stage one and a 12-9 record in stage two, good for third place overall. They were eliminated by eventual champions Maccabi Bnot Ashdod in the semi finals of the playoffs.
"We have been following Tearra's game," said Amit Hellman, Hertzeliya General Manager. "She is working very hard and has extended her game in the last year. She can create in the paint and is a good rebounder. We are sure that she has great potential to develop her shot as well. She is willing to learn and work hard and this is the most import thing for us."
For more information and individual box scores for Tearra throughout the season please visit http://slansportsmanagement.com/tearra-banks
About Slan Sports Management
Slan Sports Management (SSM) is a dynamic sports management firm dedicated to building and managing the careers of elite basketball players. SSM has negotiated contracts for its clients in over twenty countries around the world and continues to be a leader in the basketball representation business. To learn more, visit: http://slansportsmanagement.com