Street party near Clarksville City Hall set for Wednesday's game
Clarksville, TN – If you're looking for a family friendly place to gather with local hockey fans to cheer on P.K. Subban, Pekka Rinne and the amazing Nashville Predators, Clarksville has the perfect solution.
The City of Clarksville will host a free Predators viewing party near City Hall on Wednesday evening for Game 2 of the Stanley Cup Finals.
«Read the rest of this article»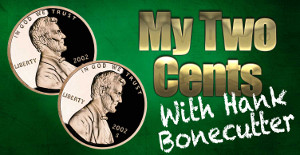 Clarksville, TN – The Nashville Predators walked onto the national sports stage in Pittsburgh last night for game one of the Stanley Cup Playoffs. They outplayed the defending champions, but lost the game.
I'm encouraged by their play and not too disappointed over the loss. What I AM disappointed about is mistakes. Stupid mistakes.
First, the referees. The reversed call on the Predator's first goal was a bogus decision. We all watched it. We all saw the replay. Clearly there wasn't enough evidence to overturn the decision on the ice which was a "good" goal. That changed the momentum of the game.
«Read the rest of this article»