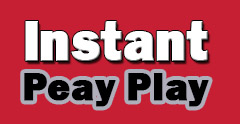 Clarksville, TN – From the time Will Healy was announced as the new head coach of the Austin Peay State University football program last December, there has been a new energy around the Governors football program.
That new energy will get to manifest itself for the first time this Saturday, September 3rd, as the Govs open the Healy Era with a 5:00pm contest at Troy University.
"I'm very confident in the direction that we are going," Healy said. "But obviously you're going to have those first-game jitters and you want to make sure that you are organized and taken care of everything you need too.
"I think our guys have prepared in an extremely high level, they've given great energy in practice, so now it's kind of time to go get rewarded for what we've put into it since last December."
While Healy's group has gone through a positive fall camp, there are always questions heading into any team's first game – especially for a program that's only won one game in the last three years.
"There are plenty of question marks, no doubt about it," Healy said. "I have no idea how this group will respond when we get under the lights.
"I do know how they've responded to our staff since we've gotten here and it's been all positive, so we'll learn this thing together — we're in it together — and I feel great about the opportunity that is ahead."
Troy, a member of the Sun Belt Conference and a Football Bowl Subdivision team, comes into the season opener following a 4-8 season in 2015 – with 45 of 70 letter winners returning, including 21 on offense and 20 on defense.
"I want to go and compete," Healy said. "I want us to play extremely hard, I want us to execute at a high level and whatever shows up on the scoreboard at the end of the game I'll be good with it.
But there are some other benchmarks that Healy and his staff will be looking for also.
"I want to play clean, which is very difficult to do in the first game," he said. "Offensively you're talking about not turn the ball over and on defense try to create some turnovers and some chances.
"I want to execute at a high level on both sides of the ball, play hard with a lot of energy and a lot of enthusiasm and let the chips fall where they may. I like the way our guys are competing right now and it's time for them to go out and show what they've got."