Austin Peay Sports Information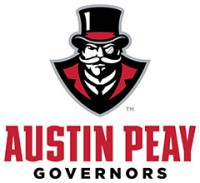 Clarksville, TN – Sophomore Martin Rejman, of the Austin Peay State University men's cross country team, has been named the Copies in a Flash APSU Athlete of the Week.
Rejman won the men's four-mile event at the APSU Cross Country Festival, posting a 20:50 mark as part of contingent that claimed the top four spots in the field en route to a decisive victory.
«Read the rest of this article»
Austin Peay Sports Information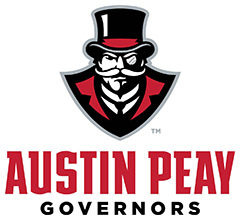 Clarksville, TN – The Drive to 5…500 that is…starts Thursday.
Austin Peay State University athletics and the Governors Club will utilize October to increase its Governors Club membership numbers, with the goal set for 500 total members.
It has been calculated the annual cost of the APSU student-athlete experience is $24,000. Annual donations through the Governors Club membership helps offset the athletic budget and plays a substantial role in providing additional funding for many department and sports-specific enhancements.
«Read the rest of this article»
Clarksville, TN – The National League East has been a wonderful dumpster fire in 2015, which has been nice for a number of reasons. For one, that the Mets, Major League Baseball's laughingstock for the past half-decade, not only won the division handily but were the only team that any casual observer would reasonably conclude was run with something approaching competency—a team that was forced to pay a 52-year old man whose last big-league at-bat happened less than a year into George W. Bush's first term $1.2 million on July 1st—will never not be the best.
But my favorite part has been that the Braves incompetence, which happened by design, pales in comparison to the unintentional bungling by the Marlins and Nationals, with the latter's season from hell coming to a head last weekend when sentient sack of Quikrete Jonathan Papelbon attempted to do bodily harm to Bryce Harper, who happens to be the best player in the National League.
«Read the rest of this article»