Jason Pridie Raises Season Average To .301 With Three Hits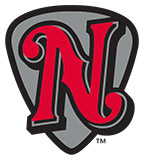 Nashville, TN – The Sounds and Redbirds busted out the bats for a combined 25 hits on Friday night at First Tennessee Park but Nashville fell to Memphis, 7-4.
Nashville's loss evened The Tennessee Lottery I-40 Cup series at 7-7. The Sounds pounded out 10 hits on the night, led by Jason Pridie's three hits and Max Muncy's three RBIs.
The top of the Nashville lineup continued to click, scoring a run in the first inning for the fourth straight game. Joey Wendle singled with one away, his seventh hit of the series, and scored when Jake Smolinski dropped a single in shallow right field.
«Read the rest of this article»
Austin Peay Sports Information

Clarksville, TN – For those planning on making the journey to watch Austin Peay State University football at Southern Miss or Vanderbilt this fall, tickets in the Austin Peay seating section are now available through the Governors Ticket Office.
«Read the rest of this article»
Clarksville, TN – You want me to talk about John Hart and the Confusing, Off-the-Wall, Nonsensical, Very Weird Deal or do you want me to talk about something else? I have to mention it, obviously, but I can do it in 80 words or I can do it 800 words.
You picked 80. Smart.
I think when you make a deal where the biggest principles involved are a 24-year old mid-rotation starter, a 21-year old top prospect, a two-time All-Star closer and a 30-year old super prospect whose never seen a big-league pitch and has a sketchy injury history—and the only one you end up with is the 30-year old—then unless the 30-year old turns into steroids-era Mark McGwire or better, you lost the trade. But hey, no pressure Hector Olivera. Pickles.
(Sorry, I was on 79. Needed one more.)
«Read the rest of this article»
Dan Otero Throws Three Scoreless in First Career Start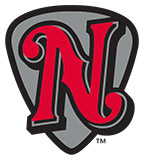 Nashville, TN – The Nashville Sounds cruised to an 8-0, seven-inning win over the Memphis Redbirds on Thursday night at First Tennessee Park.
The Sounds immediately jumped on Redbirds spot-starter Tyler Waldron. Joey Wendle started the rally with a single, then Jason Pridie walked and Jake Smolinski reached on an infield single to load the bases for Max Muncy.
Muncy then walked to drive in a run. In his first career Triple-A plate appearance, Rangel Ravelo came up next and delivered for Nashville, knocking in two with a single and the Sounds led 3-0.
«Read the rest of this article»