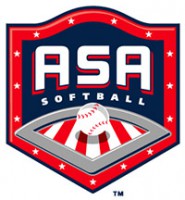 Clarksville, TN – The Clarksville Girls Softball Association will have girl's fast pitch softball sign-up/tryouts at Swan Lake Sports Complex. Open to all girls ages 5-18 as of January 1st, 2015.
Cost is $70.00 first child, $55.00 for sibling. Ages 7-18 must tryout to ensure parity of all teams.
Signups/tryouts will be held Saturday, February 28th and March 7th, from 10:00am-2:00pm and Sunday, March 1st and March 8th, from 12:00pm-3:00pm.
CGSA have NO fundraisers. Scholarship offers for Seniors.
CGSA enforces a zero tolerance rule for all parents, players and coaches.
Come and enjoy a great year at Swan Lake Sports Complex.
Sponsored by Play it Again Sports and the Sports Doctor.
The Swan Lake Sports Complex is located at 2002 Sanders Road, Clarksville, TN.
About the Clarksville Girls Softball Association
Clarksville Girls Softball Association was founded in 2006. Our home fields are located at the Swan Lake Sports Complex off of Tom Dillard Ln. which is directly off of Old Russellville Pike. CGSA is an ASA girls fastpitch league. We cater to ages 5-18.
We offer a fun atmosphere with a competitive edge. From the player who has never played before to the seasoned veteran, CGSA has something to offer each and every girl. We redraft each player every year in order to keep parity amongst the teams. Each girl must tryout each year (since talent changes from season to season).
Our board is commited to giving every child an opportunity to play ball and learn regardless of their ability. Our board is also dedicated strictly to the girls. This has been proven by awarding college scholarships to graduating seniors (over $15,000 since 2008). All monies raised in this not-for -profit league, are used solely for the good of the players involved through field maintenance, equipment, clinics, scholarships, etc.
We are always open to suggestions on how we can do things even better from year to year and love to get our parents involved. Good sportsmanship is highly stressed in our league and each player and parent must sign an agreement on behavior expectations before the player will be allowed to play. We have a "no tolerance" policy on bad behavior including players, parents and coaches.
For more information, visit www.clarksvillegirlssoftball.com