APSU Sports Information

Clarksville, TN – Suffering through its worst shooting night of the 2014-15 campaign, Austin Peay State University women's basketball team dropped a 71-61 Ohio Valley Conference decision to league-leading UT Martin, Saturday, at the Dunn Center.
«Read the rest of this article»
Austin Peay (7-15/2-6) vs. UT Martin (13-8/5-3)
Thursday, February 5th, 2015 | 7:30pm CT
Clarksville, TN | Dunn Center

Clarksville, TN – Austin Peay will continue its search for offensive consistency when it plays host to Ohio Valley Conference surprise UT Martin, 7:30pm, Thursday in Dave Aaron Arena.
The third game of a five-game homestand, the Governors are seeking to snap a two-game losing streak.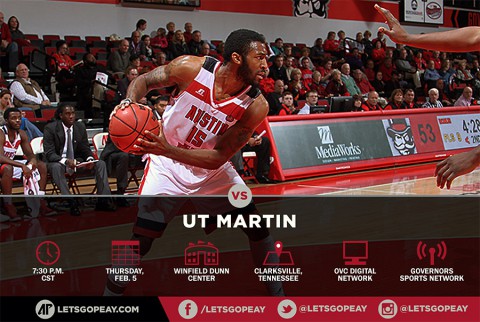 «Read the rest of this article»
Clarksville, TN – The cafeteria at Clarksville High School was filled with people celebrating the six athletes preparing to sign their letters of intent on National Signing Day. Smiling and wearing gear from their future schools, the six athletes from three different sports were Abby Anderson, Dennis Merriweather, Mason Gasaway, Ella Baggett, Autumn Copeland and Justis Bailey.
Abby Anderson is the first Lady Wildcat volleyball player to sign a letter a intent to a university. Anderson committed to King University in Bristol, Tennessee. She was a decorated four year starter at Clarksville High. In addition to being chosen to this season's Region 5 All Tournament Team, she was named to the All District Team for the second time.
«Read the rest of this article»
APSU Sports Information

Clarksville, TN – Austin Peay State University literally could re-title a popular old Glen Campbell song with its 2015 football recruiting class.
Instead of "Wichita Lineman" it easily could be titled "Austin Peay Linemen" as the Governors expect to bring some 17 new linemen to campus in 2015.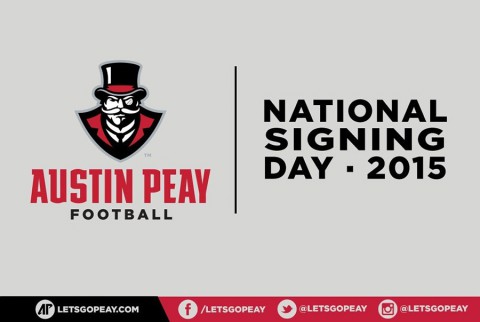 «Read the rest of this article»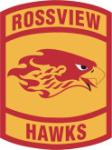 Clarksville, TN – Like thousands of high school athletes across the country, three Rossview Hawks' football players, Jim Irwin, Tristan Luke and Charles Talleyrand, signed their letter of intent in a ceremony at Rossview High School Wednesday morning as part of National Signing Day.
"The three guys that signed today, Charles Talleyrand, Tristan Luke and Jim Irwin, all quality kids. Great opportunities for them. Certainly proud of them," Rossview Hawks football head coach Ron Lambert said. "This is just a reward for those guys and their teammates, really the whole school."
«Read the rest of this article»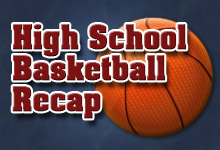 Clarksville, TN – After last weeks results one local high school girls basketball team leads District 10-AAA by a game and has a slight advantage to repeat as the regular season champion with only two district games left in the regular season.
Rossview Lady Hawks are at the top of District 10-AAA, one game ahead of Clarksville High and two games above Henry County.
«Read the rest of this article»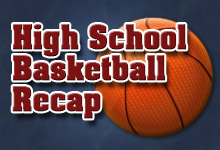 Clarksville, TN – The last week of the local high school basketball regular season is here. Only two district games remain before the district tournament, which means only two chances left to grab the regular season championship and the number one seed.
After last weeks games, there is a new team sitting at the top. However, the hold of the top spot is tenuous at best with five teams still within two games of each other.
«Read the rest of this article»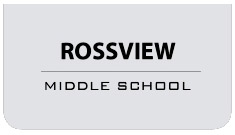 Mount Juliet, TN – After finishing second in the Middle School Girls Area 1-AAA Basketball Tournament last Thursday, the Rossview Middle School Lady Hawks advanced over the weekend to the first round of the state sectional tournament.
Tuesday night at West Wilson Middle School, the Lady Hawks season came to an end in the sectional. They lost to the Christiana Middle School Lady Cougars, 43-31.
«Read the rest of this article»
Clarksville, TN – Clarksville High School's girls basketball team used a balanced scoring attack Tuesday, February 3rd at William Workman Gymnasium, placing four players into double figures on its way to defeating Springfield High School 60-38 in a District 10-AAA matchup.
The Lady Wildcats (17-9, 11-2 District 10-AAA) took control of the game quickly, picking up a couple early 3s from Ellie Treanton and Hannah Goins to get out to a 8-2 lead 2:08 into the game.
Goins would finish with 12 points, while Treanton chipped in with 10 points for CHS.
«Read the rest of this article»