[1]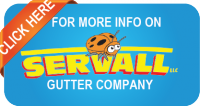 [2]Clarksville, TN – The Kenwood Lady Knights (5-11, 2-3) ended a five-game losing streak by defeating the Northwest Lady Vikings (1-13, 0-5) at home, 61-45, Tuesday night. It was the Lady Knights second district win of the season.
Nine first half turnovers compounded early Lady Vikings offensive struggles. The Lady Knights scored more points in the first quarter than the Lady Vikings scored in the whole first half. Down by 17 at halftime, 34-17, the Lady Vikings stayed behind the Lady Knights by double-digit points the rest of the game.
While the Lady Vikings struggled to score, practically everyone on the Lady Knights scored in the game. Analiese Osborne led 11 Lady Knights scorers with 12 points. Katie Robards scored 10 points. Jasmine Johnson added nine points and six assists.
The Lady Knights made six, 3-pointers in the game and converted 6-of-13 free throws. They also pulled down 25 rebounds. The Lady Vikings made one basket from downtown, grabbed 21 rebounds and made 12-of-21 free throws.
Taylor Senseney led all scorers with 14 points and nine rebounds. Kaitlin McLaughlin added 9 points and Skyler Dixon scored 5.
After outscoring the Lady Vikings 19-10 in the first quarter, the Lady Knights held the Lady Vikings to only 13 points in the next two. At the beginning of the fourth quarter the Lady Vikings trailed 48-29.
Comfortably ahead, the Lady Knights got sloppy in the last quarter and committed 11 turnovers. The Lady Vikings took advantage and outscored the Lady Knights 16-13 in the fourth quarter. Senseney scored eight of her 14 points in the last quarter, but it was too little, too late.
The Lady Knights will try to extend their district winning steak at home against Rossview on Friday. This was the Lady Vikings 10th loss in a row. They have yet to win a district game. Their next chance will be against Henry County Friday.
Kenwood 19 15 14 13 – 61
Northwest 10 7 6 16 – 45
Kenwood
Analiese Osborne 12, Katie Robards 10, Jasmine Johnson 9, Mikaela Smith 6, Sharisa Kimble 6, Isolina Howard 4, Malia Umrani 4, Zaria Kelly 4, Tatiyana Demoss 3, Brittney Reynolds 2, Kyra Brown 1.
Northwest
Taylor Senseney 14, Kaitlin McLaughlin 9, Skyler Dixon 5, Alexis Walton 4, Kortni Anderson 4, Megan Thompson 4, Akiya Brown 3, Jashia Huey 2