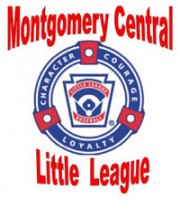 Cunningham, TN – On Saturday, May 17th, the Diamond Divas took on the Crushers in Montgomery Central Little League play. The game started at 1:00pm on the MCLL Pee Wee Field.
The Diamond Divas scored first, getting two runs at the top of the 1st inning. The Crushers answered back with a run of their own. Both teams were scoreless in the 2nd inning. In the top of the 3rd, Diamond Divas broke things open plating four runs and then scored three more in the 4th inning.
Down 9-1 in the bottom of the 5th inning, the Crushers needed three runs to stay in the game. They mounted a feverish comeback scoring two runs. but the Divas ended the Crushers hopes with a tag out at 1st base.
"I thought both teams played really well," said Diamond Divas coach Crystal Harris. "Our girls hit really good today. They played the field well, made good throws and had good teamwork. Everybody was hitting, which was good."
For the Crushers, Emily Woodall had three hits, Alex Thornton had three hits, Gracie Tuberville had two hits and Hailee Stewart had one hit.
Zoey Harris had three hits for the Diamond Divas. Emmalee Blackwell had three hits, Tiana Neilson had two hits including a double, and Mallary Ashby had three hits including a double.
The Diamond Divas are back in action Monday night, taking on the Lady Vols in a 7:30pm game. The Crushers hit the field again Wednesday at 7:30pm when they face the Lady Vols. Both games are at the MCLL Pee Wee Field
For more information about Montgomery Central Little League, visit their website at www.mcllonline.com
Box Score
| | | | | | | | | | |
| --- | --- | --- | --- | --- | --- | --- | --- | --- | --- |
| | 1 | 2 | 3 | 4 | 5 | 6 | R | H | E |
| Diamond Divas | 2 | 0 | 4 | 3 | 0 | x | 9 | 15 | 0 |
| Crushers | 1 | 0 | 0 | 0 | 2 | x | 3 | 12 | 0 |
Photo Gallery