Evansville vs. Austin Peay Governors
Wednesday, March 26th, 2014
Clarksville, TN | Raymond C. Hand Park

Clarksville, TN – Austin Peay's baseball team(9-13, 3-3 OVC) returns to action when it plays a doubleheader against Evansville (12-7, 2-1 MVC), beginning at 4:00pm, Wednesday at Raymond C. Hand Park.
«Read the rest of this article»
Austin Peay Sports Information

Ocala, FL – Austin Peay State University women's golf team could not find the answers it was seeking on the final day, Tuesday, of the 2014 MSU Ocala Spring Invitational.
«Read the rest of this article»
APSU Sports Information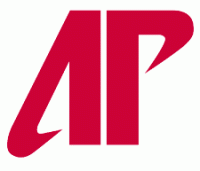 Clarksville, TN – Austin Peay State University athletics will unveil its new visual identity series and brand marks at a press conference, 11:00am, Tuesday, in the Dunn Center.
The series, which includes an updated primary logo as well as a new Governor Peay logo along with a fresh word mark heightened by a contemporary font, embodies APSU's new "Culture of Excellence" characteristics.
«Read the rest of this article»
Any discussion of the Atlanta Braves 2014 Opening Day roster is pointless. Four-fifths of the projected starting rotation won't be ready for the campaign's commencement, if they're ready at all this year. As far as season-opening omens go, that's a bad one.
While the Mets and Marlins are scheduled to suck in the same general manner as they have for most of the decade – Young players! Future talent! Pay no attention to the 90 losses and general apathy! – and the Phillies have aged so rapidly that Ryan Howard probably keeps Werther's Caramel's in his pockets for Domonic Brown at all times, so it's a two-horse race unless the Fish or Metropolitans grow up quickly.
«Read the rest of this article»
From UT Sports Information
Knoxville, Tn – #1 seed Tennessee advanced to the Sweet 16 for the 32nd time in 33 years by virtue of a 67-51 victory over #8 seed St. John's on Monday night at Thompson-Boling Arena.
The Lady Vols improved to 29-5 overall as they advance to the Louisville Regional where they will play next Sunday, March 30th at a time to be determined.
Tennessee will take on the winner of tomorrow night's Maryland/Texas match-up.
«Read the rest of this article»
From Belmont Sports Information
Nashville, Tn – Belmont University men's basketball returns to game action Tuesday night at Clemson in the quarterfinal round of the 2014 Postseason NIT.
The Bruins defeated Robert Morris, 82-71, Friday. Senior J.J. Mann (Smyrna, Ga.) scored a game-high 25 points for Belmont.
Belmont has several ties to the state of South Carolina.
«Read the rest of this article»
From APSU Sports Information
Clarksville, Tn – Senior pitcher/outfielder Lauren de Castro, whose .588 batting average and 12 RBIs over six games this past week, has been selected adidas® Ohio Valley Conference Softball Player of the Week.
«Read the rest of this article»
Nashville, TN – Clarksville High pitcher Donnie Everette pitched a 10-0 shutout against the Northwest Vikings Monday, March 24 at Charles Hawkins Field to extend the Wildcats undefeated streak to 9-0.
Everette allowed just three hits and struck out four as he kept the Vikings scoreless Monday afternoon. Conversely, Vikings' pitchers struggled. It only took five innings for the Wildcats to generate 10 runs on 12 hits and win the game.
This was the third shutout of the Wildcats season. They have scored 25 runs in their last three victories.
«Read the rest of this article»