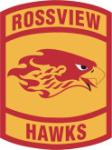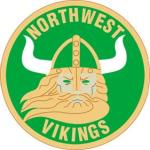 Clarksville, TN – The Rossview Hawks defeated the Northwest Vikings 56-0 Friday night, establishing the best regular season record in school history at 9-1. The win capped off their 2013 regular season on a 5-0 win streak.
The Hawks only loss this season came against conference rival, Henry County High School Patriots.
«Read the rest of this article»

Clarksville, TN – Austin Peay State University women's cross-country team enters Saturday's Ohio Valley Conference Championship race with a chance at program history.
«Read the rest of this article»

Clarksville, TN – A green Austin Peay State University men's cross-country squad will seek what will be for many a first crack at the Ohio Valley Conference Cross Country Championships, Saturday, in an 8000m event. Morehead State hosts the 2013 running at Eagle Trace Golf Course.
«Read the rest of this article»
Clarksville, TN – Still happily enthralled in the football season, World Series baseball and the leaves changing colors, my ears perked up when they heard the distinct sound of sneakers squeaking on hardwood and the swoosh of a ball going through a net.
The NBA season had begun.
Suddenly, I am looking for my San Antonio Spurs gear (Go Spurs!) and thinking about everything from watching Charles Barkley on TNT to bowl games, NFL playoffs, and March Madness. My fellow sports writers and I can't help but rub our hands together and grin evilly like super villains with a new plan to take over the world this time of year.
So many sports, with so many games, we can already envision the myriad words our nimble fingers will create dancing across keyboards for the next six months.
I was still smiling from the NBA induced euphoria when I saw the report that one of my favorite NBA players was officially retiring.
Allen Iverson was finally giving up trying to play pro basketball.
Allen Iverson is so polarizing, half the people reading this have decided to read something else since they saw his name. «Read the rest of this article»