Clarksville, TN – Unconquered, unblemished, flawless- these are all adjectives used to describe the Rossview Lady Hawks District 10-AAA conference record. The seven other teams in the conference have made 13 attempts to stop them … and failed.
The latest attempt was made by the Northeast Lady Eagles Thursday night at Rossview's home court. The Rossview Lady Hawks defeated the Lady Eagles 3-0 (25-9, 25-12, 25-12).
«Read the rest of this article»
Clarksville, TN – Montgomery Central High School's girls soccer team finished an undefeated season in District 11-A/AA play, Sept. 26th, but had to do it coming from behind, as the Lady Indians rallied for two goals in the final 44 minutes for a 2-1 victory.
When Fairview's Morgan Mooney scored in the 14th minutes to put the Yellowjackets (8-6, 6-2 District 11-A/AA) up 1-0, it marked the first time since the opening week of the season that the Lady Indians had found themselves behind on the scoreboard.
«Read the rest of this article»
Clarksville, TN – Austin Peay State University's volleyball team will get a clean slate as it opens Ohio Valley Conference play with a 7:00pm, Friday road contest at Jacksonville State before a 2:00pm, Saturday affair at Tennessee Tech that will wrap up a season-opening 17-match road trip.
«Read the rest of this article»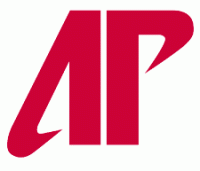 Clarksville, TN – With Austin Peay State University football's October 10th home opener against Eastern Illinois less than three weeks away, the Marketing and Promotions Department wants to make students, alumni and fans aware of all the events occurring at Governor Stadium in 2013.
All week, LetsGoPeay.com will dispense information on different promotions and appreciation days, continuing with today's look at Faculty and Staff Appreciation Night on October 10th.
«Read the rest of this article»
Clarksville, TN – Austin Peay State University women's soccer team will face a pair of big tests when they open their Ohio Valley Conference schedule this weekend. Austin Peay will host two-time defending OVC Tournament Champion UT Martin, 7:00pm, Friday, in a rematch of last season's OVC Championship, before squaring off against Southeast Missouri in a 2:00pm, Sunday tilt.
«Read the rest of this article»

Clarksville, TN – First it was Midnight Magic to greet the start of basketball practice October 15th and then later it was Reigning Red.
But with the change in NCAA men's rules to basically mirror the women's side, October 15th is no longer the starting date for college basketball practice start.
«Read the rest of this article»
Clarksville, TN — Clarksvillians are encouraged to join in the beautification of one of the City's favorite walking trails.  The City of Clarksville Parks & Recreation Department is hosting a cleanup at The Clarksville Greenway, located at the Pollard Road Trailhead, on Saturday, October 5th from 8:00a.m. to 10:00a.m.
«Read the rest of this article»
Clarksville, TN — Liberty Park will soon be home to a new outdoor fitness gym, thanks to a group of Clarksville Academy students and a grant they received from the Clarksville-Montgomery County Community Health Foundation in May of this year.
As part of a yearlong Challenge Based Learning program at Clarksville Academy, a group of students were challenged with ways in which to improve their community.
Team Galanz, made up of Dheeraj Daswani, John Anderson, Hunter Galbraith, and Carter Lawless had the idea of installing outdoor weight training equipment at the new Liberty Park, as a sustainable way to make the community a healthier place.
With a check totaling $23,573.96, Team Galanz, are able to make their project a reality and installation begins this week at Liberty Park. «Read the rest of this article»
Sweet, sweet relief.
Clinching a division title before the season's final week commences is the best kind of feeling for a fan. Barring some kind of unforeseen malady or distraction, the next week prior to Game One of the Division Series has no pressure. Will the Braves clinch home field? Who will they play? That's it. If Fredi Gonzalez elects to bat Kameron Loe leadoff for two games of the Phillies series and bring Jose Constanza on to pitch the sixth inning for each game of the final homestand, you know what? I don't care. It does not matter anymore. The Braves are in the playoffs, the division is secured for the first time since 2005 and I promise not to make fun of Fredi or Frank Wren until they make this offseason's version of the Dan Uggla/B.J. Upton signings.
«Read the rest of this article»
The tie that binds… Austin Peay Athletics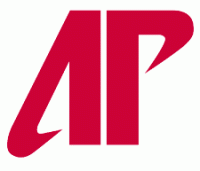 Clarksville, TN – Six Degrees of Kevin Bacon was a trivia-like game that surfaced among movie buffs during the mid-1990s that connected one of Hollywood's busiest actors to other actors.
One look at the awards to be presented at the Alumni Awards Brunch at this year's Austin Peay State University Homecoming festivities and one common thread connects six of the seven honorees… APSU athletics.
«Read the rest of this article»