Nashville, TN – Scooter Gennett belted his first home run of the year and Sean Halton smacked a grand slam to power the Nashville Sounds to a 6-1 win over the division-rival Iowa Cubs on Thursday evening at Greer Stadium.
«Read the rest of this article»
Woodstock, GA — Austin Peay State University's Dustin Korte finished his final round at the 2013 NCAA Men's Golf Championship May 30th, at the Capital City Club Crabtree facility, with back-to-back birdies to card a two-over 72 for the second straight day.
«Read the rest of this article»
Clarksville, TN — Ranked in the top 25 in Baseball America (#21) and the National Collegiate Baseball Writers Association (#25) polls, Austin Peay State University's baseball team will take on Florida in the opening round of the 2013 NCAA Division I Baseball Championship Tournament.
«Read the rest of this article»
Tuscon, AZ – Four Austin Peay State University baseball players were named to the 2013 Louisville Slugger All-America Teams as selected by Collegiate Baseball June 30th.
Junior first baseman Craig Massoni and senior outfielder Cody Hudson were second-team All-America selections – the program's first second-team honorees since pitcher Rowdy Hardy earned second team honors in 2005.
«Read the rest of this article»
Brentwood, TN – After an impressive four-year career that included Ohio Valley Conference Player of the Year honors, four all-conference nominations and an OVC Tournament Championship, Austin Peay State University men's tennis player Sean Bailey has been named the Steve Hamilton Sportsmanship Award recipient for the 2012-13 academic year.
«Read the rest of this article»
Memphis, TN – The Memphis Grizzlies will host their 2013 Summer Basketball Day Camps at several locations in Memphis and the Mid-South in the upcoming months.
The camps are open for boys and girls ages 6-16 and will give these basketball enthusiasts of all skill levels and experience the chance to learn the game from the ground up.  From the art of the jump shot to defensive footwork, experienced instructors will share their knowledge and love of the game during sessions that focus on improvement both for the individual and within a team setting.
«Read the rest of this article»
Clarksville, TN — The Clarksville Parks & Recreation Department will introduce a new Youth Flag Football League by hosting the first-ever Youth Flag Football Clinics this summer.
Two sessions will be held for boys and girls ages 5 to 17 at Northeast High School from 8:00a.m. to noon, with the first being on June 15th and the second to be held July 13th.
«Read the rest of this article»

Alpharetta, GA – Austin Peay State University senior Dustin Korte has been named to the Division I Ping Southeast All-Region team as chosen by the Golf Coaches Association of America.
Korte was one of 26 players to earn Southeast All-Region honors, with a total of 155 Division I golfers earning such distinction in six districts.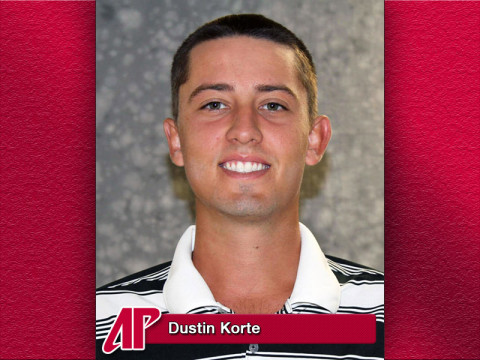 «Read the rest of this article»