We begin today by emptying a 40-ounce beverage for Jonny Venters and Eric O'Flaherty, two valued, proven commodities cruelly taken before their time by a combination (probably) of bad luck and poor decision-making on the part of their manager.
/pours a little out
No one feels like talking about this at length – except for two people that I'll link to in the 'What to read' section that not-so-subtly eviscerate Fredi Gonzalez for his curious handling of pitchers – so I'll keep my comments short. «Read the rest of this article»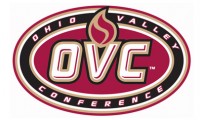 Brentwood, TN – For the second time in the last three years, Austin Peay State University women's track and field team has earned the Ohio Valley Conference Sportsmanship Award for the outdoor track and field season.
Voted on by the student-athletes and coaches of the respective sports, the team awards are bestowed upon the Conference squads deemed to have best exhibited the standards of sportsmanship and ethical behavior as outlined by the OVC and NCAA.
«Read the rest of this article»
Blake Lalli Records Two Homers; Combines With Josh Prince For Back-to-Back Jacks
Tacoma, WA – The Nashville Sounds avoided a four-game sweep Thursday night at Cheney Stadium, using the long ball to pick up an 11-2 victory over the Tacoma Rainiers.
The Sounds plated runs in six different innings, highlighted by Nashville's explosive fifth. Already out to a 5-2 lead, catcher Blake Lalli and outfielder Josh Prince connected for back-to-back home runs off of Tacoma starter Jeremy Bonderman (2-4).
«Read the rest of this article»
Nashville, TN – The Commodore women's golf team shot a 19-over par, 307, in their third round Thursday at the UGA Golf Course in Athens, GA, and are in 19th position heading into the final round Friday. After three days, Vanderbilt has a team total of 895 (299-289-307), with freshman Jenny Hahn leading all Commodores with a 217 (71-67-79) total, which is good for a tie for 17th.
Sophomore Kendall Martindale led all Commodore scorers on Thursday with a two-over par, 74. Senior Lauren Stratton carded a 76, sophomore Irina Gabasa posted a 77, and Hahn a 79. Junior Rene Sobolewski shot an 84 in her third round the UGA Golf Course. «Read the rest of this article»