Clarksville, TN – The first thing you're likely to notice about Tyler Rogers is his throwing motion. The Govs closer comes set, then dips and fires, submarine-style, to the plate. The lanky righty combines his style – to a right-handed batter, it looks as though the ball leaves Rogers' hand behind the batters' back – with low-90s heat and a slider that borders on unhittable some days. It's small wonder that he's developed into one of the all-time greatest closers in OVC history.
«Read the rest of this article»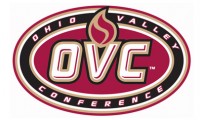 Brentwood, TN – On Tuesday the Ohio Valley Conference announced that Tennessee Tech University men's team and the Austin Peay State University women's team are the recipients of the 2012-13 Team Sportsmanship Awards for golf.
Voted on by the student-athletes and coaches of the respective sports, the team awards are bestowed upon the Conference squads deemed to have best exhibited the standards of sportsmanship and ethical behavior as outlined by the OVC and NCAA. Included in the areas for evaluation are the conduct of student-athletes, coaches, staff and administrators and fans.
«Read the rest of this article»
Nashville, TN – The Vanderbilt men's basketball team will take on Texas in Austin on December 2nd in the inaugural Big 12/SEC Challenge, a men's basketball inter-conference event that will begin during the 2013-14 season.
«Read the rest of this article»

Tempe, AZ – With a change in time zones and weather, Austin Peay State University men's golf team arrived in Arizona, Monday night, as it prepares for this week's NCAA Golf Regional, to be played Thursday-Saturday at the ASU Karsten Golf Course.
«Read the rest of this article»
Nashville, TN – The Nashville Sounds connected for only four hits in Tuesday morning's 9-0 loss at Greer Stadium to the visiting Sacramento River Cats, marking the second time this season the Sounds have been swept in a four-game series by their opponent.
«Read the rest of this article»
Knoxville, TN – Tennessee basketball players Armani Moore and Josh Richardson are making separate mission trips to the Dominican Republic this summer as members of touring collegiate hoops squads.
«Read the rest of this article»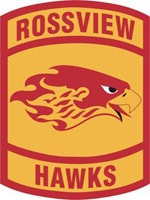 Clarksville, TN – Rossview's Taylor Mahowald held Beech to just two hits on May 13th — in the opening round of the Region 5-AAA tournament — as the Hawks advanced to their third straight Region 5-AAA championship finals, with a 5-0 win over the Buccaneers.
Mahowald only needed 89 pitches in his seven-inning complete-game effort for Rossview (27-10), giving up a two-out single in the second inning and a two-out single in the sixth inning – while striking out eight and walking two.
He also retired 11 straight Beech batters at one point.
«Read the rest of this article»