Austin Peay women's basketball team opens the home portion of its schedule when it hosts No. 8-ranked Louisville tonight at 7 p.m. at the Dunn Center. It is the second consecutive year the two teams have met, with Louisville winning a 78-60 decision at the KFC YUM! Center last season. Austin Peay is 21-14 in home openers, including a 3-3 mark under head coach Carrie Daniels.
LADY GOVS NOTABLY LAST TIME OUT
Austin Peay opened the season with a 72-54 loss at UAB, last Friday… the Lady Govs committed 10 turnovers in the opening 10 minutes and were charged with 29 turnovers in the contest… despite the turnover woes, the Lady Govs did not trail by more than 14 points until the second half and weren't knocked out of the contest until the final 10 minutes…  senior Leslie Martinez scored 12 first-half points but finished with 13 points while senior Meghan Bussabarger scored 14 second-half points en route to a 16-point outing… freshman Tiasha Gray and Clarksville High graduate battled a shaky handle (8 TOs) to lead the bench with a nine-point outing… freshman Jennifer Nwokocha also was a bright spot with six points and four rebounds.
CARDINALS COMMUNIQUÉ
Louisville was ranked No. 8 in both the Associated Press and USA Today women's basketball polls released this week… the Cardinals have opened the season with wins against nationally-ranked Texas A&M (47-45) and Portland (95-48), but will be playing their first road game Thursday… Louisville's defense has been its hallmark in the opening two contests, limiting opponents to 35.6 percent field-goal shooting and averaging a +10 turnover margin… sophomore Sara Hammond began the season with a career-high 20 points against Texas A&M and leads UL in both scoring (13.0 ppg) and rebounding (11.0 rph)… junior Shoni Schimmel, a Wade and Wooden Award Watch List member, is averaging 12.0 points per game and has made four of the team's eight three-pointers.
LADY GOVS ADD ST. CATHARINE TO SCHEDULE
Austin Peay State University women's basketball team has added St. Catharine College to its 2012-13 schedule in a game to be played at 4 p.m., Sunday, Dec. 9 at the Dunn Center. The game replaces the Dec. 15 contest against Christian Brothers which was cancelled due to a scheduling conflict. Austin Peay season ticket holders who have a ticket for the Dec. 15 contest may use that ticket for the Dec. 9 game.
AN AUSTIN PEAY WIN WOULD…
Be its second-straight home-opening win (defeated Southern Illinois in 2011 home opener) and improve it to 22-14 in home openers… be its third straight home win dating back to last season… be its first-ever victory against Louisville… be its third win all-time against a ranked opponent, ending a streak of 17 consecutive losses to ranked opposition… improve Daniels' record to 73-118 overall, including a 4-3 record in home openers… make the Lady Govs 426-590 overall since 1976-77.
AN AUSTIN PEAY LOSS WOULD…
Be its second straight loss… end its two-game home win streak… drop it to 21-15 all-time in home openers… keep it winless all-time against Louisville (0-8)… be its 18th consecutive loss to a ranked opponent, dropping it to 2-26 all-time versus ranked teams… drop Daniels' record to 72-119 overall, including a 3-4 record in home openers… make the Lady Govs 425-591 overall since 1976-77.
AUSTIN PEAY LADY GOVS (0-1, 0-0 OVC) vs. LOUISVILLE (2-0, 0-0 BIG EAST)
Date: Thursday, Nov. 15, 2012 | Tipoff: 7 p.m. (CT)
Location: Clarksville, Tenn. | Arena: Dunn Center (7,257)
National Ranking: Austin Peay: Not Ranked | Louisville: No. 8 in both Associated Press and USA TODAY Polls.
Radio: Governors Sports Network (David Loos, play-by-play and Van Stokes, analyst)
Live Stats: www.LetsGoPeay.com | Live Audio: www.LetsGoPeay.com | ipTV: www.OVCDigitalNetwork.com
Head Coaches: Austin Peay – Carrie Daniels (Austin Peay, 1996) is 72-118 (.379) in her seventh season as a head coach at Austin Peay; Louisville – Jeff Walz (Northern Kentucky, 1995) is 121-56 (.684) in his sixth season at the school and as a head coach.
KayCee Lindberg has signed to golf collegiality with Union University.
She signed her National Letter of Intent on Wednesday at Montgomery Central High on the first day of the Fall Signing period.
KayCee Lindberg was the Region 5 A-AA champion, finished 4th at the Class A-AA State Tournament and was voted to the All-State Team.
Headed to Union College!

Front: KayCee (middle) and her parents. Back: Union coach Jeff Vaughn and MCHS Coach Greg Lyle.
Whitney Robertson and Samantha Gotcher won back-to-back state championships together with Clarksville High and dream of one day playing on the LPGA Tour together.
They also hope to win championships on the collegiate level and both will get to do that, too.
Whitney Robertson signed to golf for Tennessee Tech.
Sam Gotcher will continue her career at Middle Tennessee State.
Both appeared on 'From the Sideline' Wednesday, the first day of the National Signing period, along with Lady Wildcats golf coach Vicki Moncrief, the 2012 TSSAA Coach of the Year.
Clarksville High is the reigning and back-to-back Class AAA Girls State Golf Champions.
"It's a dream come true. I'm so excited to continue my career at Tennessee Tech," Robertson said on 'From the Sideline'.
Robertson finished fourth in this year's Class AAA State Golf Tournament.
"I'm really excited about playing for Middle Tennessee in college. It's a challenge I can't wait for," Gotcher said on 'From the Sideline'.
Gotcher won this year's Class AAA State Golf Tournament.
College Bound!

(Left to right-Samantha and Whitney)
Proud Family!

Left to right on photo: Kim Robertson; Whitney Robertson; Doyle Robertson
State Champs!

Left to right- Megan Beane, Whitney Robertson, Samantha Gotcher and Coach Vicki Moncrief
Northwest's Cayce Breblau on Wednesday signed to play baseball with Austin Peay and Gary McClure on the first day on National Signing Day.
Bredlau chose Austin Peay over UT Martin.
"It was a tough choice, but I just fell in love with Austin Peay," Bredlau told 'From the Sideline' on WJZM on Wednesday.
Bredlau, who had a .358 batting average, was a key cog in Northwest's turnaround under coach Dan Stephens that saw the Vikings advance to the Region 5-AAA semifinals where they lost to Mt. Juliet 10-2.
It was the first time a Northwest baseball team had advanced to Region play in 23 years. Northwest was the District 10-AAA runner up to Rossview.
Coach Stephens told 'From the Sideline' that he was proud of Cayce and the he's the first baseball player at Northwest to sign a Division I scholarship in some time.
"He can be a role model for other baseball players that come through our program," Stephens said on From the Sideline on Wednesday.
APSU Sports: Austin Peay Baseball

Clarksville, TN – Austin Peay State University's baseball team has signed infielder Garrett Copeland, of Bartlett, Tennessee, to open the 2012 fall signing period.
Copeland, a 5-9, 185-pound infielder at Bolton High School, enjoyed a breakout junior campaign in 2012, batting .407 with three home runs, 10 triples, 22 doubles and 27 stolen bases en route to first-team All-State honors from the Tennessee Baseball Coaches Association.  That followed a sophomore year where he batted .539 with two home runs. Copeland ended his junior season ranked as the No. 39 player in Tennessee by PerfectGame.com.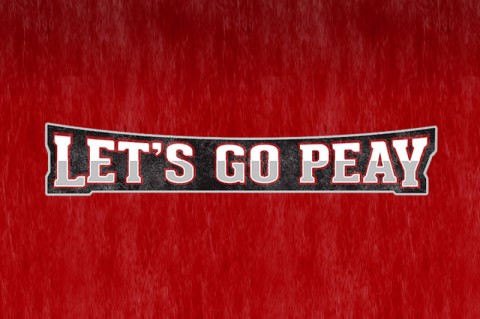 "Garrett was a young man that we knew without a doubt we wanted in our program early in the recruiting process," said Govs head coach Gary McClure. "He has extraordinary knowledge, instincts and feel for the game along with being a very good player both offensively and defensively. Garrett comes from a very good high school program and he has played for the Dulins Dodgers Travel Team which is one of the elite programs in the country and plays against the best competition available year in and year out."
Copeland is a three-time All-District 14-AAA first-team selection and has twice been named to the District 14-AAA all-tournament team. He has been recognized three times on the Commercial Appeal's All-Metro Team. He was selected to the TBCA Junior Sunbelt Series this past summer. In 2011, he was named to the TBCA Super Sophomore squad. He also has played for the Dulins Dodgers during the summer.
A two-sport athlete, Copeland also has played linebacker for the Wildcats football team and is a three-time all-district and Commercial Appeal All-Metro selection in that sport. He recently was selected to the AutoZone Liberty Bowl All-Star Game.
Copeland also has excelled in the classroom, where he is a four-time member of the athletic director's honor roll and a member of the National Honor Society.
"Garrett also comes from a very knowledgeable baseball background," said McClure. "His father has been his coach with the Dulins Dodgers so he has been in a great environment to learn the game of baseball his entire life. He is a very good student and I am very excited to have the opportunity to coach Garrett because of the talent, makeup, and love for the game that he has."

CLARKSVILLE –Austin Peay State University head baseball coach Gary McClure continues to bolster his roster at first base. The Govs coaching staff hopes to have solved that problem with the signing of Dre Gleason, of O'Fallon, Mo., for the 2014 campaign.
Gleason, a 6-1, 235-pound left-handed hitting first baseman, batted .314 last season at Fort Zumwalt North High School with two home runs and five RBI in only 35 at-bats. He enters the winter ranked the No. 6 player, and No. 1 first baseman, in Missouri by PerfectGame.org.
"Dre is one of the most highly touted high school prospects that we have been able to bring into our program in my 25 plus years at Austin Peay," said McClure. "He is a big strong very athletic player that knows the strike zone, but has the aggressiveness it takes to be an outstanding hitter and run producer. Dre had the opportunity to play at many of the highest profile NCAA baseball programs in the country, but fortunately he believed we were a great fit for him to reach his goals."
As a sophomore, he batted .423 with six home runs in 35 RBI during a 78 at-bat campaign. Gleason also played for the St. Louis Pirates, coached by Austin Peay alumnus Rick Strickland, during the summer.
"Dre is an outstanding young man with a great personality who possesses the ability to be a very good defensive first baseman," McClure said. "He will bring the ability to hit for average and power consistently. He comes to us after playing for the St. Louis Pirates and Rick Strickland. We have been fortunate to sign some very good players from Rick's program."
Gleason, who enters his senior campaign with 35 career home runs, has been invited to the Power Showcase Home Run Derby the past three seasons. He was a first-team All-Gateway Athletic North Division and all-district selection in 2011.

NASHVILLE, Tenn. — Titans defenders know the importance of stopping opponents on third down and getting off the field.
Tennessee did so on Sunday in a 37-3 win and punctuated many of the times it shut down Miami's offense with plays that can sway momentum in closer games. The Titans held the Dolphins to two conversions on 15 third downs and forced four turnovers in their final game before this week's late-season bye.
Coach Mike Munchak gave players the remainder of this week off to rest and recover. He believes that players will return next Monday with a similar focus that helped Tennessee play arguably its most complete game of the year.
"They played hard, and things went our way early," Munchak said. "We took advantage of all of our situations. You saw the confidence growing throughout the game. They had fun. You have fun when you're winning and making plays on offense and defense. It was fun to watch that."
Tennessee (4-6) appeared to be fully recovered from back-to-back home losses and will try to win consecutive road games in Florida when it visits Jacksonville (1-8) on Nov. 25.
The Titans limited the Dolphins to 1-for-8 on third downs in the first half, and the success was amplified by the fact that Tennessee halted Miami on three of four third-and-1 plays in that span.
Sen'Derrick Marks tackled Jorvorskie Lane for no gain on the first third-and-1, Colin McCarthy
intercepted a ball that was tipped by Akeem Ayers
and returned it 49 yards for a touchdown on the next such play.
"That's something we talked about throughout the whole season, and that's something we really stressed this week, especially after having it happen to us (against Chicago) and seeing the outcome they had," Ayers said. "We really wanted to work on creating turnovers, and we knew if we could do that, we had a good chance of winning the game."
Miami converted third-and-1 on its next possession that resulted in a 40-yard field goal for its only score of the game, but Ayers recorded an interception of his own the third time the Titans stopped the Dolphins on third-and-1 before halftime.
The fumble that Jason McCourty
forced and recovered prevented Miami from converting third-and-13 in the first quarter, and Zach Brown
's interception and 47-yard return occurred on a third-and-10 in the fourth quarter.
"We know the players we have on this defense, and we know the type of defense that we can be," Ayers said. "This showed a little glimpse of it when we're all doing what we're supposed to do and we're not making many mistakes, not missing many tackles, and everyone is just doing what they're supposed to do, that's the type of outcome we can have every week. Now, we've tried to kind of set the standard for ourselves, and it's never too late, so if we can finish the season up like that, on a good note, we can be in good shape."
McCarthy, who played home college football games for the University of Miami in Sun Life Stadium, enjoyed his return with his new teammates. McCarthy and Ayers are in their second year in the NFL and second as starters, and Brown, a rookie, started his seventh game this season and joined McCarthy and Ayers in the interceptions column.
"I think the longer we play together, the more we jell," McCarthy said. "It just takes time, I think, with new guys kind of being shoveled in and out, and with us three being young, we realize we can be around here for a while, and the more we play together, the better we'll be."
McCarthy may benefit from the bye the most of any Titans player this week. He suffered a high ankle sprain in the season-opener that forced him to miss four-and-a-half games, miss practice time and manage pain as he rehabilitates the lingering injury.
"I hope it (helps). I guess I'll find out on Monday, but week to week, it's up and down, as far as how it feels," McCarthy said. "Hopefully this week, resting, relaxing, getting away but staying mentally sharp (helps). We've got six games left. After this win, (there's) a lot of excitement throughout the team, excited to get back and make a run these last six games."