Red-Hot Outfielder Extends Hit Streak To 16 With 3-for-6 Effort
FRESNO, Calif. – Red-hot outfielder Khris Davis belted a homer in the top of the eleventh inning to propel the Nashville Sounds to a 7-5 victory over the Fresno Grizzlies on Wednesday evening at Chukchansi Park in the opener of a four-game series.
The triumph was the Sounds' third consecutive last at-bat victory and was Nashville's tenth extra-inning game this season (5-5 in those contests).
Davis' game-winning blast, an opposite-field solo blast to right-center on a 3-1 offering from Fresno reliever Wilmin Rodriguez (3-4), was the youngster's second roundtripper in two nights and broke a 5-5 tie. Davis (3-for-6) has hit safely in his last 16 consecutive games between Double-A Huntsville and Nashville, batting an outstanding .484 (31-for-64) with 17 RBIs over that stretch.
Nashville tacked on an insurance run later in the frame against Rodriguez. Andy Gonzalez followed Davis' go-ahead blast with a double and scored on Sean Halton's subsequent RBI single for a 7-5 advantage.
Prior to Davis' heroics, Eric Farris had led off the Nashville eleventh with a double off Rodriguez but was caught stealing third to leave the bases empty with two outs.
Farris enjoyed a solid night at the plate for Nashville, going 4-for-6 with a homer, double, three RBIs, and two runs scored. Three of his four hits in the contest gave the Sounds a lead.
Jesus Sanchez (2-0) recorded the final five outs for Nashville and picked up the victory.
Fresno score the night's first run against Brian Baker in the bottom of the first inning. After Ryan Lollis drew a leadoff walk, he moved to second when Sounds catcher Jason Jaramillo misfired on a pickoff attempt and came plateward for a 1-0 Grizzlies lead on Conor Gillaspie's RBI single.
The Grizzlies doubled their advantage to 2-0 in the second when Juan Ciriaco led off with a single and later scored on a groundout. Baker worked out of a jam to escape further damage, stranding runners on second and third in the frame.
Farris put the Sounds on the board in the third when he belted his fifth home run of the year, a one-out solo homer to left-center off Fresno starter Clayton Tanner.
Nashville rallied to take their first lead in the fourth, plating three runs against Tanner to grab a 4-2 advantage.
After loading the bases with no outs on singles by Jordan Brown (2-for-6)and Jeff Bianchi (2-for-4) followed by a Jaramillo walk, Baker grounded into a double play with Brown racing home to score the tying run on the play. Farris followed with an RBI bunt single that brought in Bianchi with the go-ahead run, then scored when Davis smoked a double to right later in the frame.
Fresno catcher Jackson Williams pulled the home team back within one at 4-3 in the bottom of the fourth when he slugged a one-out solo homer to left, his tenth big fly of the season.
The Grizzlies rallied to tie the contest at 4-4 against the Sounds' bullpen in the seventh. Brock Bond (4-for-4) led off with a single against Amaury Rivas, moved to second on a throwing error by Bianchi on the play, and raced home to score the tying run later in the inning on Francisco Peguero's RBI single off Nashville left-hander Mitch Stetter.
The teams traded single runs in the eighth as the back-and-forth affair continued. Both clubs left two runners in scoring position in the inning as the bullpens escaped jams with minimal damage.
In the top of the frame, the Sounds loaded the bags with one out against Steve Edlefsen before Farris delivered his third go-ahead RBI of the night, plating Bianchi with a single to left for a 5-4 Nashville lead. With the bases still loaded and only one out, Edlefsen escaped further damage by popping up Caleb Gindl and fanning Davis.
Fresno evened the game for the third time in the bottom of the eighth, manufacturing a run against Fautino De Los Santos. Nick Noonan led off with a single to center, was sacrificed to second, and scored the tying run on a Williams run-scoring single. Bond followed with a double to place Grizzlies runners on second and third with only one out. De Los Santos recovered to strike out pinch-hitter Tyler LaTorre before Sounds skipper Mike Guerrero summoned Juan Perez from the 'pen for a lefty-lefty matchup against Lollis. The Nashville southpaw won the battle, inducing an inning-ending comebacker from the Fresno center fielder to keep the game knotted at 5-5.
The teams continue the series with another 9:05 p.m. CT matchup on Thursday night. Right-hander Tyler Thornburg (1-0, 3.60), who won his Triple-A debut for the Sounds in July, makes his second PCL start of the year when he mans the bump for Nashville. Fresno will counter with 11-game winner Eric Hacker (11-5, 4.48).
Northwest Little League hosted the 2012 Senior (15-16) State Tournament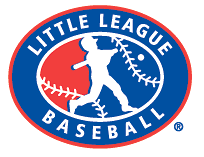 Clarksville, TN – The Northwest Senior(15-16) boys baseball team won the Tennessee State Baseball Championship by going 3-0 at Stokes field last week.
They defeated Smith County 6- 2 on Sunday, July 22nd behind the strong pitching from winning pitcher Adam Caver, Jose Poindexter, Dakota Doron, and Tyler Boles,(who recorded the save). They gave up only 3 hits while striking out 14.
Northwest was able to take advantage of 5 Smith County errors to advance in the winners bracket.
«Read the rest of this article»
CLARKSVILLE – Austin Peay State University's baseball team put the finishing touches on its 2013 recruiting class with the addition of right-handed pitcher D.W. Whitson from Columbia State Community College.
The 6-5, 195-pound Whitson posted an 8-2 record and 3.41 ERA last season for Columbia State. He recorded 41 strikeouts in 68.2 innings pitched over 13 appearances. That mark included allowing only one run in a complete-game victory against Southwest Tennessee in the Region VII Tournament's third round. He pitched sparingly as a freshman for the Chargers, seeing action in 15 innings over eight games and finishing 0-1 with a 2.40 ERA.
"D.W. has a big strong arm that we felt we needed on our staff for the upcoming season," said McClure. "He had plenty of success at Columbia State and proved he had the arm to get the job done. We feel fortunate to get his type of ability this late in the recruiting process. I have to give a lot of credit to my staff for following through and wrapping up what I believe is one of our strongest recruiting classes ever."
Whitson prepped at Unicoi County High School where he pitched and played shortstop. He was an All-Region 1 selection as a pitcher by the Tennessee Baseball Coaches Association in 2010 as he helped lead the Raiders to the Class AA State Tournament.
Austin Peay has added 11 pitchers to its 2013 roster through this season's recruiting which finished with 16 newcomers scheduled to join the team.
2013 Austin Peay Baseball Incoming Class
Spring Signing Class
Kevin Corey, 6-1, 160-pound, infielder/right-handed pitcher, Los Gatos, Calif. (Chabot CC)
Tyler Crawford, 5-10, 160-pound, right-handed pitcher, Seymour, Tenn. (Seymour HS)
Michael Davis, 6-3, 215-pound, catcher, Savannah, Tenn. (Walters State CC)
Craig Massoni, 6-1, 200-pound, infielder/outfielder, Danville, Calif. (Chabot CC)
Chase Morris, 6-1, 180-pound, right-handed pitcher, Tullahoma, Tenn. (Motlow State CC)
Lee Ridenhour, 6-4, 220-pound, right-handed pitcher/designated hitter, Lenexa, Kan. (Johnson County CC)
Kyle Schlatter, 6-3, 210-pound infielder, Overland Park, Kan. (Blue Valley West HS)
D.W. Whitson, 6-5, 195-pound, right-handed pitcher, Unicoi, Tenn. (Columbia State CC)
Fall Signing Class
Jared Carkuff, 6-2, 160-pound, right-handed pitcher, Bell Buckle, Tenn. (Cascade HS)
Matt Ferguson, 6-2, 185-pound, right-handed pitcher, Arlington, Tenn. (Arlington HS)
A.J. Gaura, 6-6, 240-pound, right-handed pitcher, Suamico, Wis. (Iowa Western CC)
Tommy Hager, 6-0, 185-pound, outfielder/left-handed pitcher, O'Fallon, Mo. (Fort Zumwalt West)
Zach Hall, 6-1, 185-pound, left-handed pitcher, Troy, Ill. (Parkland College)
Brian Krolikowski, 6-3, 230-pound, right-handed pitcher, Batavia, Ill. (Parkland College)
Hunter Lindley, 5-10, 185-pound, pitcher/infielder, Germantown, Tenn. (St. George's Independent School)
•               Jake Walters, 5-10, 190-pound, infielder, Sparta, Ill. (St. John Vianney HS)
PULASKI, Tenn. – Martin Methodist men's basketball coach Scott Combs continues to fill out his roster with Wednesday's announced signing of senior transfer Justin Blake.
Blake, a 6-foot-3 combo guard, spent the previous three seasons at Austin Peay under Govs head coach Dave Loos and Combs, who spent 13 years on Loos' staf.
"I am really excited to have the opportunity to coach Justin again," Combs said. "He is coming from an outstanding mid-major program and has been coached by one of college basketball's best in Coach Loos."
Blake appeared in 28 of 32 games for the Governors in 2011-12, averaging 3.3 points in 12.8 minutes per contest.
A standout at Dyer County High School, Blake's best season at APSU came as a freshman when he started 11 games and appeared in all 32 Govs' contests while averaging 5.8 points per game.
During his career at APSU, Blake averaged 4.8 points per game and connected on 106 3-pointers, shooting 33.9 percent from beyond the arc.
As a senior, Blake is expected to make an immediate impact for the RedHawks in 2012-13.
"We see Justin being an impact player for us beginning from the first day he arrives on campus," Combs said. "He brings a lot of intangibles to the team as well as his ability to shoot the three."
NASHVILLE, Tenn. — Speed and quickness are physical abilities that stood out when the Titans drafted Kendall Wright in the first round of the 2012 NFL Draft.
Contract negotiations created a slight speed bump for both parties, but those were resolved Tuesday upon agreement of a four-year contract.
Wright is scheduled to arrive at Baptist Sports Park Wednesday for his first day of Titans training camp, which opened Friday. The team and Wright must adhere to rules in the collective bargaining agreement that will limit what Wright can do for his first three days as the rules did for all other players' first three days.
"Obviously we're excited that we don't have to talk about it any longer and hopefully can talk about the great things he's doing on the field," Titans coach Mike Munchak said. "I think he's excited to finally be coming back in and getting to work and he loves the game, so I think he's happy the business side is over. That's a big plus."
Wright will condition and meet with coaches Wednesday and can practice without pads Thursday and Friday. The timing of the agreement works well, Munchak said, because players have their first scheduled off day of training camp Wednesday to recover from the first five days that included Tuesday's first practice in full pads. The Titans are scheduled to resume camp practices at 6:30 p.m. Thursday in a session that is free and open to the public.
Munchak and offensive coordinator Chris Palmer said they will cautiously and gradually work Wright into the mix to reduce risk of injury, but they anticipate he will be able to participate in a closed practice Saturday at LP Field and a joint practice with the Atlanta Falcons in Dalton, Ga., that is free and open to fans from both teams on Monday.
"He can still participate on the field (Thursday and Friday) if we're out here with helmets on and doing individual work and things like that, but once we go to the padded part of practice, he will not be able to participate until Saturday," Munchak said. "On Saturday, when we go to the stadium, he can be 100 percent from then on. So, we just have to ease him in in that way like we did the rest of the players when they first started camp."
Palmer, who's been jokingly compared to a scientist in a lab this offseason, is highly pleased that such an explosive element will be added to Tennessee's offense, especially after how well Wright did during organized team activity practices in May and June and the team's mini-camp.
"Very excited to get Kendall in," Palmer said. "I saw him a week ago and he looked good. He was anxious to get everything completed. He'll be in tomorrow and we'll start working with him.
"I think that he'll be ready to go," Palmer added. "He went through the OTAs. He's a bright young man. He'll pick up right where he left off."
Munchak said Wright will spend a significant amount of time with receivers coach Dave Ragone Wednesday, but he was also encouraged by the work that Wright put in during the voluntary workouts.
"He's already been through it for seven or eight weeks with us, so he's got a good understanding of what we're doing already, which is a big plus," Munchak said. "He'll just have to come out and get back in shape, get back in football shape and have the pads on and get hit and all those things, but I don't imagine that's going to be a problem for him. This way, he's here for Saturday when we're at the stadium. He's here for Monday (against) Atlanta and the preseason, so he's going to have plenty of time to get a good feel for our offense."
QB COMPETITION CONTINUES: Despite at least one report Wednesday that claimed a decision had been made regarding the starting quarterback, the Titans have not made the decision between 14-year veteran Matt Hasselbeck and second-year pro Jake Locker.
"That guy knows more than I do, you know what I mean," Palmer said when asked about the report. "I can't say there is a favorite. I think that we're going to wait and see how things play out and whichever quarterback we determine gives us the best chance to win, that will be the guy we go with."
Palmer later added: "We can win with either guy. Having two quarterbacks on your team definitely helps you as far as that's concerned."
Hasselbeck and Locker have split reps this season with different groupings of players. Each received the ball for a two-minute drill Tuesday, and Hasselbeck ended his drive with a short touchdown pass to Nate Washington as time expired on the drill. Locker conducted his hurry-up possession with the Titans' second tier of players, and the drive stalled near the defense's 40-yard line.
Munchak said the entire offense needed to execute better, but added that the defense exerted increased pressure to thwart the possession.
"I think the one period with the two-minute drive (Locker) had, we had a lot of blitzes there," Munchak said. "We had some trouble with the protections, and it's a combination of things. That's why we always say we have to evaluate by what's around him, not just by where he was wrong or was the protection the problem, or receivers? There's a lot of issues there, so that's the things that we have to be aware of. Yeah, we were sloppy in that period. The whole group was in that period. You have to give credit to the defense and (defensive coordinator) Jerry (Gray) being aggressive and making plays."
Munchak said it's important for both quarterbacks to face challenges during the preseason to provide a more comprehensive evaluation.
"There's going to be highs and lows, just like there is in the season, and that's part of the evaluation to see how they both handle that," Munchak said. "These guys are being tested out here. This is not a vanilla defense they're seeing, which is exactly what we would want. That's why this stuff is more valuable than the preseason games to some extent because it's more complicated."
PRACTICE ISN'T ALWAYS PRETTY: Munchak, who is entering his second season as Titans head coach, said he is most enjoying the level of competition at practices, even if the intensity disrupts fluidity and aesthetics of the offense.
"We're competing for the ball, we're competing at the line of scrimmage," Munchak said. "It's fun to watch, so I think that will help us become a better football team. We have to know that sometimes it's not going to look pretty. That's football, that's what competing looks like sometimes, and I think you want to see that on both sides of the ball."
The Clarksville Parks & Recreation Department is introducing a new Hip Hop & Jazz dance program at the Crow Community Center, located at 211 Richview Road, for ages 5-16 years.
Hip Hop & Jazz will begin August 15 and will be divided into classes for 5-7 years, 8-11 years and 12-16 years.  This introductory class, taught by Ashley Denno, will introduce youth to the art of Jazz and Hip Hop dancing. Students will be taught the basic steps and moves of hip hop and jazz dance while also getting cardiovascular exercise.  Cost of this program is $5 per class or $30 for the 6-week session.
Classes will take place weekly at the Crow Community Center on Wednesday evenings.  Classes for ages 5-7 years will be held at 5 p.m., ages 8-11 will be held at 6 p.m., and ages 12-16 will be held at 7 p.m.  Classes must have at least 6 participants, so sign up today and tell your friends!
Registration for Hip Hop & Jazz is available onsite as well as online at recpro.cityofclarksville.com.
For more details on programs at our Community Centers, please contact the Clarksville Parks and Recreation Office at 645-7476 or visit recpro.cityofclarksville.com.