Rossview High School lost on the final day of its New Year Basketball Bash on Thursday, losing to Hunters Lanes 64-43. The Hawks beat Gatlinburg-Pittman on the first day Wednesday at Rossview. Both Kenwood and the Hawks beat GPHS an both lost to Hunters Lane, which is now 13-2 on the season.
Rossview kept it close in the first quarter and trailed 11-10. But Hunters Lane took control in the second quarter and pushed to a 27-18 lead at halftime. The Hawks' deficit grew to 45-30 at the end of the third and Hunters Lane outscored them 18-13 in the last quarter.
Rossview falls to 4-8 with the loss.
The Hawks were led by Anfernee Lisenbee's 10 points. Kyle Weldon was next with nine points.
Hunters Lane was led by Billy Hughes' 13 points, Stephen Daniel's 12, Darrious Kinnard's 11 points.
Hunters Lane High School 64, Rossview High School 43
Rossview      10        8          12        13     — 43
Hunters Lane 11        16        19        18    –  64
Rossview: Anfernee Lisenbee 10, Kyle Weldon 9, Aaron Merriweather 7, Taylor Wood 6, Landon Keatts 3, Brandon Miller 2, A.J. Nixon 2, Kris Carson 1, Venn Biter 1
Hunters Lane: Billy Hughes 13, Stephen Daniel 12, Darrious Kinnard 11, Antonio Head 9, Javon Warfield 9, Howard Clifffe 4, Jordan Nelson 4, Robert Curry 2
As befits the ending of a season in any sport, records have begun to fall in the NFL. The biggest and most well-recognized is Drew Brees' breaking Dan Marino's single-season passing yards record, which happened Monday night against the Falcons.
From the moment Brees' pass hit Darren Sproles hands, it seems that those who make their living at pontificating were rushing to put Brees' accomplishment in perspective. First, the comparison had to be made between Brees' season and Marino's 1984 campaign, which is fitting since we haven't even played Week 17 yet, much less the play-offs. Then, the historical times had to be compared, since football has become such a different game since 1984*. Finally, all the talking heads had to establish what this record did for Brees' long-term legacy in the NFL.
*- I know football has become slightly different since 1984, and I've seen all the numbers to prove how much more of a pass-oriented game the NFL is in 2011, and how much bigger, stronger and faster players are now. I don't care; the fact is that a talented passer like Brees could be successful in 1984, and an all-time great like Marino could still throw for 5,000 yards today. If you believe otherwise, I'm afraid I've got to let you go be silly somewhere by yourself.
This is 2011, so I understand that "technology is moving at the speed of light" and "people are communicating ideas more quickly than ever", but the fact is that we don't let ideas and achievements digest anymore; everyone HAS TO HAVE AN OPINION on everything that has happened IMMEDIATELY. I went all caps because typically people are screaming this opinion at one another on a split screen. And the whole thing sort of sucks.
I absolutely realize that ESPN is a 24-hour a day enterprise that has to fill its airwaves with something; same for sports radio and that Cowherd, Mike & Mike and JT the Brick have to come up with a new perspective to keep it fresh and keep the topic alive. These guys are trying to keep viewers, get ratings and continue this incredibly cushy gig they've gotten for themselves. I'm not begrudging anyone that; frankly, I'd be lying if I said I may not do the same thing in their shoes.
Still, I wish it were different. Is there any way we could possibly let the record be broken and then just enjoy it? Being a part of history may be better than having to shout over a thousand other voices to make your opinion heard (whoops, hold on I need to put on a blinking neon sign that says "hypocrite" right now). If that makes me an old fart then (insert sound of farting noise); it's just that, historically, we don't have any idea how anything compares to anything.
Does Drew Brees lead the '84 Dolphins to the Super Bowl? Are the '11 Saints a playoff team with Marino rooted in the pocket like an oak tree? I don't know; you don't know. So why does everyone with a column, microphone or smart-aleck blog pretend that they know how one event relates to another?
Sports are the most fun to follow when something relevant is happening; that's just fact. The most exciting event I can recall being alive for was the 1998 home run chase (this was before we realized that everyone was taking steroids, HGH and horse testosterone). A nation swayed on every pitch thrown to Mark McGwire and Sammy Sosa, believing this would be the one to bring them one step closer to immortality. No one had to tell us how important the moment was when McGwire slammed his 62nd home run; everyone understood the brevity of the night*.
*- Now we do. Seems people need to be reminded of the fact that this was the most important summer that ever happened at the time. I understand that the stench of steroids will certainly make those memories fade, but nothing was more exciting for a kid my age (I turned 12 that August); even though the two of them were outed as dopers and cheaters of the highest order, I will never forget the state of America during that summer.
Brees breaking Marino's record doesn't hold sway like that, and I think I know why now: If people have to tell the general public how important a moment is, then chances are it's not really all that big. It's a nice story, and Brees' speech in the locker room was something right out of a movie (I think Al Pacino actually used it in the outtakes of "Any Given Sunday"), but it's just a moment that happened in 2011; I liked it. And I just want to have my opinion on it.
(Now you have it too. Crap. I think this backfired on me.)
Kenwood High School won on the final day of the Rossview High New Year Basketball Bash Thursday afternoon, beating Gatlinburg-Pittman 67-53 and did it after trailing in the first quarter. The Knights went 1-1 at the event after losing to Hunters Lane on Wednesday at Rossview High School. Kenwood improves to 12-3 with the victory over Gatlinburg-Pittman.
Kenwood had four players score in double figures led by Maleek Hall's 17 points, Guy Stanford's 14, Spencer Asher's 12 and LeGree Hairston's 10. The Knights trailed 20-15 after the first quarter, but outscored GPHS 17-8 in the second quarter to take a 32-28 lead in a t halftime.
Kenwood increased its lead to 48-42 at the end of the third and outpaced GPHS 19-11 in the fourth quarter. Gatlinburg-Pittman was led by Matt Hinton and Clay Leatherwood, both with 13.
Kenwood High School 67, Gatlinburg-Pittman High School 53
Kenwood                  15        17        16        19   —     67
Gatlinburg-Pittman  20        8          14        11   —     53
Kenwood: Maleek Hall 17, Guy Stanford 14, Spencer Asher 12, LeGree Hairston 10, Trent McLaurin 7, Will Simmons 7
Gatlinburg-Pittman: Matt Hinton 13, Clay Leatherwood 13, Davis Soehn 11, Blade Durbin 6, Brandon Stewart 6, Bhula 2, Steffon Schroeder 2
The best thing about the last week of the NFL regular season is all the, 'If this, then that', scenarios that usually surround the playoffs. But this year's is a little more direct for four teams that are playing each other Sunday, the Broncos and the Raiders in the AFC West and the Cowboys and Giants in the NFC East, because whomever wins gets in and those make for exciting games.
It's already great the four teams are already hated and heated rivals. But with a berth to the playoffs on the line, things get ratcheted up even more. After quarterback Jason Campbell and running back Darren McFadden went down, I was one that thought the Raiders were done. But the Raiders have played well enough to stay in it with Carson Palmer at quarterback and Michael Bush running the ball. The Broncos, well they are 7-2 under Tebow, and really that's all you need to say about that.
http://www.youtube.com/watch?v=CtaDy_Y9kNI
The Cowboys have always been dysfunctional with Tony Romo under center, but have found ways to keep their playoff hopes alive year after year. On paper they never should have been in this position anyway and that's even with all the injuries to the running backs and wide out Miles Austin. But as always the Cowboys find away to make it entertaining. The Giants, well honestly, the only reason they didn't lock up the NFC East earlier was because running back Ahmad Bradshaw went down. He basically missed the entire month of November and the Giants went 1-3 with out him. They were 5-2 with him in the seven games before and are now 2-2 with him back. One guy can make the difference and Bradshaw is that guy for the Giants.
NBA off and running
The NBA got off to a fast with its Christmas Day games. Luckily the action has been so good that it almost makes you forget the NBA missed the first eight weeks because of the lockout. But just like with the NFL, I've forgiven the NBA and I'm just happy they're playing again.
It already looks like the Miami Heat are in midseason form and are setting themselves up to be the team to beat in the East. There's no doubt Chicago and Boston are going to be there at the end, too. I'm most curious about who's going to get the fourth, fifth and sixth seeds between the Magic, Hawks and Knicks. Of course for the Magic, most of their success will hinge on how long they keep Dwight Howard in the middle, because he minute he's traded Orlando is done. The Hawks, while good, just don't scare anybody. The Knicks will be much better once Baron Davis and Mike Bibby are able to go and could be the surprise team in the East, in the since of competing for the conference championship with the Heat.
The West already seems so wide open. Dallas is just not the same team without Tyson Chandler or Caron Butler, and honestly it just doesn't look like they're going to repeat.
So does that mean it's going to be an all Los Angeles' race for the West? There's no doubt in my mind that Kobe Bryant will have his Lakers in the mix. And equally, Chris Paul and Blake Griffin make the Clippers an exciting team and one that can punch its ticket to the playoffs already. But the West will come down to if the Oklahoma City Thunder can keep it together.
Thursday night Kevin Durant and Russell Westbrook exchanged words and last year, they just didn't mesh together while losing to the Mavericks in the West Finals. If Durant and Westbrook can keep it all in check, then the Thunders' road will be easier to traverse. But there's no doubt the L.A. teams are going to stay as close as they can. And for some reason, I still think the San Antonio Spurs will be in the mix, because you can never count out a former champion.
NFL picks
After a sub par 5-10 week last week, I rebounded in  a major way and went 12-3, only missing on the wins by the Panthers, Vikings and Bills.
But now we're down to the last week of the season and I plan to end on a good note. So I'm going to take Vikings over Bears, Saints over Panthers, Packers over Lions, 49ers over Rams, Texans over Titans, Patriots over Bills, Jets over Dolphins, Jags over Colts, Eagles over Skins, Chargers over Raiders, Broncos over Chiefs, Seahawks over Cards, Falcons over Bucs, Ravens over Bengals, Steelers over Browns, Giants over Cowboys.
http://www.youtube.com/watch?v=3wiFOgG6lGE
In boys basketball action from Wednesday night, Northeast and Clarksville High won games. The Northeast Eagles beat Hickman County 79-36 in the host's own tournament. Alex Poythress led the way with 27 points and Will Best added 12.
Clarksville High toppled Centennial in overtime 63-58 in the Wildcats first game at the Father Ryan Tournament. Anthony Hightower scord 27 points and Tevin Majors chipped in 12
In girls games, Clarksville High's Lady Wildcats continued their winning ways with a 77-34 victory over Brainerd in CHS's first game in the Decatur (Ala.) Tournament.
The Rossview Lady Hawks split their games in the FRA Tournament. The Lady Hawks beat Sycamore 34-22 in the morning but lost to Ensworth 31-14 in the afternoon.
Boys High School Scores: Northeast 79, Hickman County 36
Northeast High School     14     34     21     10   –  79
Hickman County High School      8     9     12     7   –  36
Northeast: Nick Agnew 8, Jaylen Baker 2. Will Best 12, Dallas Davis 6 , Carlos Herrera 6, Michael Pardue 8, Myron Poydras 6, Alex Poythress 27, Kyle Reid  2
Hickman County: Zach Bentley 4, Logan Hill 2, Noble Orrie 1, Logan Skelton 6, Justin Thornton 6, Travis Thornton 5, Lane Vaughn 2, Blane Wright 10
Clarksville High 63, Centennial 58 (OT) (Father Ryan Tournament)
Centennial     4     18     19     13     4  —   58
Clarksville High 12     11     18     13     9    — 63
Clarksville High: Anthony Hightower 27, Chase Knott  9, Tevin Majors 15, Drake Young 12,
Centennial: Cord Collier 8, Scottie Flemming 7, Salomon Hernandez 11, Matt Pond 27,  Joseph Reffugee  5
Girls High School Scores: Clarksville High 77, Brainerd 34 (Decatur, Ala., Tournament)
Brainerd  2     15     8     9   — 34
Clarksville High    27     15     18     17   –  77
Clarksville High: Hayley Bearden 2, Bashaara Graves 31, Tiasha Gray 17, Micah Holmes 2, Tia Nicholson 8, Jessy Ward 17
Rossview 34, Sycamore 22 (FRA Tournament, Game 1)
Rossview 6     9     11     8   –  34
Sycamore   0     11     4     7    — 22
Ensworth 31, Rossview 14 (FRA Tournament, Game 2)
Rossview  2     8     4     0   –  14
Ensworth   11     11     2     7   –  31
Rossview: Caitlin Campbell 4, Brandy Claybrooks 3, Ashley Powers 5, Janie White  2
Ensworth: Kyara Byner 3, Kennesha Nichols 4, Carson Pittman 2, Ashley Slay 5, Christina Slay 7, Blaire Smith 6, Brielle Smith 4
Clarksville, TN — In the second game of first day of the New Year's Basketball Bash at Rossview High School Wednesday, the host Rossview Hawks faced Gatlinburg-Pittman High School and managed the 51-48 win.
In the last five minutes of the fourth quarter, both teams got a little uncomfortable as they saw the points get closer. The intensity of the game picked up when, with 5:11 left, Hawks head coach Johnny Jackson instructed Carson to hold the ball at the top of the arc until the clock read 3:56. During those two minutes, the Highlanders did their best to keep warm and figure out the strategy as their fans shouted jeer after jeer.
Once play commenced, Rossview turned over the ball and the Highlanders went in for the lay up and the cut the deficit to 38-36. Both teams hit 3s, with the Highlanders' Clay Leatherwood, the team's second leading scorer with 12 points, hitting his to keep his team trailing 41-39.
Welden went to the free-throw line, where made both of his and put Rossview up 43-39. The Hawks then jumped out to a 50-43 lead thanks to Anfernee Lisenbee — who led the Hawks with 18 points — steal, spin at the half court line and eventual lay-up. But Leatherwood answered back back with an immediate 3 and sliced the advantage to 50-46 with 6.4 seconds to go.
With five seconds left, Carson was fouled and went to the line where he went 1-of-2. Before the first shot, Jackson the team, "Not to foul, no matter what."
And after Carson sank the second free throw, the Highlanders' Davis Sorbet was fouled at the other end on a 3-point attempt with 1.6 seconds left. Sorbet went 2-of-3, but Rossview got the ball up the floor to seal the win.
In the first three quarters of play, though the Highlanders played with a street-ball style aggression, they remained scoreless to the Hawks' six points until 4:26 left in the first quarter with Brandon Stewart's three-pointer. The Hawks finished the first half ahead 27-18 and finished the third quarter leading 38-30.
The Hawks return to play at 5:30 p.m. Thursday at Rossview High school in the second and final day of the New Years Basketball Bash against Gatlinburg-Pittman High School.
Rossview High School 51, Gatlinburg-Pittman High School 48
Rossview 14        13        11        13    —    51
Gatlinburg-Pittman 11        7          12        18   —     48
Rossview: Anfernee Lisenbee 18, Kris Carson 12, Kyle Welden 12, Brandon Miller 3, Venn Biter 2, Axel Magnuson 2, Chris Williams 2
Gatlinburg-Pittman: Brandon Stewart 17, Clay Leatherwood 12, Davis Sorbet 9, Steffan Schroeder 6, Matt Hinton 2, Blake Dubin 2
By Cidnie Sydney-Brewington, Clarksville Sports Network
Clarksville, TN – The opening game of the New Year's Basketball Bash at Rossview High School Wednesday featured a quiet match up between the Kenwood High School Knights and the Warriors of Hunters Lane High School. Not only was the atmosphere quiet, as the crowd consisted of mostly family members, but the Knights didn't play with their usual aggression and it cost them in their 40-34 loss.
It was turnovers during the first quarter and poor attempts at the line that kept the first half score low for both teams. The Knights finished with 20 turnovers and went 6-of-13 at the line. The Warriors finished the game with 14 turnovers and went 3-of-11 at the line overall.
The score was held at 2-2 until the 3:00-minute mark of the first quarter when the Knights scored three more points. During the final minute of the quarter, the Knights' Maleek Hall, who led the team with 12 points, held the ball for 35 seconds and then at the 10-second mark, after playing a quick game of hot-potato with his teammates, attempted and missed the 3-pointer. On the rebound, the Warriors' Billy Hughes, who led his team with 20 points, attempted a buzzer-beater at the half court line that had the Warrior fans sitting on the edge of their seats. The ball looked like it was going in, but ricocheted around the rim and bounced out.
Though Kenwood and Hunters Lane flip-flopped leads, the second and third quarters were uneventful. The Warriors took their first lead at 10-7 with 3:06 left in the second quarter. But the Knights finished the half leading 27-18. After the halftime break, it looked as if the Knights would keep the lead. By the end of the third, they were up by only two point 25-23.
In the fourth, with the slim lead, the Knights began to play with their usual intensity. The Warriors too picked up their intensity and most of it could be credited to Hughes, who played like a one-man gang around the basket. As the aggression level rose for the Warriors, so did their points. They led the fourth quarter 35-33 with 3:43 left and outscored Kenwood 17 points to nine points overall in the period.
The Knights return to play at 4:00pm. Thursday at Rossview High school in the second and final day of the New Years Basketball Bash against Hunters Lane High School.
Hunters Lane High School 40, Kenwood High School 34
Hunters Lane         2          12        9          17        40
Kenwood High         5          10        10        9          34
Hunters Lane:  Billy Hughes 20, Stephen Daniel 12, Howard Cliffe 4, Antonio Head 4
Kenwood High:  Maleek Hall 12, Guy Stanford 8, LeGree Hairston 5, DeAndre Lisenbee 7, Will Simmons 2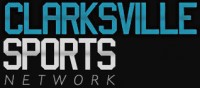 Clarksville, TN – Rossview High School's Kylie and Janie White aren't first pair of sisters to play on the same basketball team and certainly won't be the last. But they are enjoying their time together and especially since the Lady Hawks are enjoying a great start to the season with the team's 9-0 start. Rossview got to 9-0 with its 56-48 victory over Station Camp at home on Friday night.
Kylie, a senior, is headed to play basketball at Trevecca next year.
"I love it because we know what each other does," Kylie said. "We can read each other so well and it's just great."
Janie, a sophomore, is being recruited by Austin Peay, UT Martin and others.
Click here to view the embedded video.
"It's fun," Janie said. "It's good because coming into it you're not blind. You have somebody who you're familiar with and you know what each other is doing. We can read each other and when we're at home we can talk about things, and sort of conspire together to help figure out what the team needs to do."
In their first year together, they helped Rossview earn its first winning season in girls basketball. The Lady Hawks finished in second place in District 10-AAA last year to Clarksville High. Rossview advanced to the Region 5-AAA Tournament, where it lost to Wilson Central in the first round.This year's 9-0 start is an accomplishment Kylie is proud of.
"It's awesome," she said. "We just want to go as far as we can. Last year, we got knocked out in region and this year we want to go further than that."
Janie admitted it took her a little time to get used to playing with her big sister and especially since it was just her freshman year.
"Last year, it was an adjustment, because we've only played together in middle school one year and that was when I was in sixth grade," Janie said. "So it was different. But I think we're growing into it. We're using it more as an asset for the team."
And while they are enjoying the time together, they know it will end when Kylie graduates and moves onto Trevecca. That's when Janie will take over as one of the team's leaders.
"Right now she (Kylie) is the leader on the team so I'm going to have to step up next year," Janie said. "I'm going to have to lean how to be more vocal and get everybody into it like she does this year."
Kylie says she plays the role of the big sister, because she is. But she says she not overbearing and that they rely on each other to keep each other motivated.
"I do have that role, but we're really good at if one person is down the other will pick the other up," Kylie said. "We're really good at supporting each other."
Rossview will be playing in the Riverdale Tournament this week and the FRA Christmas Tournament next week before getting back into District 10-AAA play at Henry County on January 3rd. They both know they have a tough task in front of them to try to win the school's first ever district championship in girls basketball and especially because they are in the same district with two-time state tournament qualifier Clarksville High School. The two teams meet twice on January 10th at Clarksville and the last game of the season on February 10th at Rossview.
"Now we know how to play to win each game," Kylie said. "We're going for the championship all the way. CHS has stood in our way the whole time, but realistically we can beat them. That's our goal, then we want to go into region and hopefully go to state."
Said Janie: "It's obviously a big challenge, but we're definitely up for it. We're excited about playing CHS. We know we can be competitive with them and potentially win. Just having us together just helps us even more. We know playing CHS is like playing other teams we'll play in regions and if we go to state. So it's going to prepare us even more."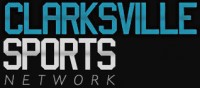 Clarksville, TN – Northeast High standout Alex Poythress made University of Kentucky men's basketball fans extremely happy when he chose to play for the Wildcats during signing week in November. The Clarksville Sports Network's James D. Horne recently caught up with Poythress after a Northeast High win over Northwest High in Clarksville.
CSN UpClose: Northeast's Alex Poythress
Clarksville Sports Network: Have you noticed all the blue shirts in the stands now since you made your commitment to Kentucky?
Poythress: Yes, I've noticed it. It's pretty exciting to see the fans come up and support me.
Clarksville Sports Network: Is it funny, because you're not even there yet?
Poythress: Yeah I know, but that's how big the family is at UK.
Clarksville Sports Network: How exciting is that for you to get that support already?
Poythress: It really makes me excited for college. But I'm really trying to focus on high school and finishing my opportunity here.
Clarksville Sports Network: And that's because you want to go out as a winner here at Northeast, isn't it.?
Poythress: Yes I do. Ultimately our goal is to win a state championship and try to go undefeated this year.
Clarksville Sports Network: What's life been like since signing day? How much pressure has been taken off you or is there more pressure?
Poythress: No it's less pressure. I don't have everybody asking me where am I going so it's a lot easier.
Clarksville Sports Network: You get to be Alex Poythress for a while.
Poythress: Yes sir. I'm just a laid back guy who tries to hang out with his friends. I'm just an average person really.
Clarksville Sports Network: And you just love playing basketball.
Poythress: Yes sir, I do love it.
Click here to view the embedded video.
Three things people don't know about Alex Poythress
I'm on the tennis team
I've got a 3.95 GPA
I've got a seven-foot week span
Three things Alex Poythress likes
Basketball
Fruit
Wings
Three things Alex Poythress doesn't like
Brocoli
Actually all vegetables
Hate driving behind slow cars
Photo Gallery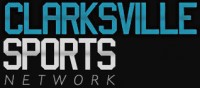 Clarksville, TN – Austin Peay expected Rochester to be tough. But maybe not as pesky as the Warriors turned out to be, because the Govs got everything the could handle from the NAIA school in the first 25:04 of the 40-minute game.
In the end, Austin Peay still found away to win and controled the final 14:56 en route to a 72-50 victory Saturday night in the Dunn Center.
"I was really disappointed in our play in the first half in a number of different ways," APSU coach Dave Loos said. "But as poorly as we played in the first half, we proably played that well in the second half and it started with the eneregy we played with."
The win was Austin Peay's third in a row and improved them to 2-1 at home. The Govs hope to get one more win before Christmas when they host Belmont, who will joing the Ohio Valley Conference next year, in the Dunn Center on Tuesday at 7:30pm.
Austin Peay's TyShwan Edmondson led all scorers with 28 points, John Fraley added 11 and Melvin Baker chipped in 10. Rochester was led by Dramel Hogan's 18 points, who didn't score in the second half, and Brad Norman's 10.
But had the game only been 25 minutes long, Austin Peay (3-9) would have suffered the same kind of upset it gave to Tennessee back on December 10th in Knoxville, because Rochester (9-8)  played with no fear at the beginning.
"Coach told about how we couldn't take this team lightly this week," APSU's Josh Terry said. "They had played some team pretty close. What we didn't to do is take this team lightly. They gave it their best shot and played well."
Things were going so well for the Warriors that they led by as many as 10 points, 18-8 with 11:54 left in the first half, and by nine points twice, the last time a 28-19 advantage with 4:50 left in the first half.
That's when the Govs starting gaining some control and ended the half on a 6-1 run to cut the lead to 29-25 at halftime.
Rochester tried to come out strong in the second half and ended up leading by seven points twice, the last a 35-28 edge with 17:59 to go on Norman's 3-pointer.
The next thing you know the Govs went on a 12-4 run and took their first lead of the game, 40-39, on Edmondson's 3 with 14:56 left to play and then made it 42-39 with 13:57 to go on Baker's two free throws.
"They were making a lot of big shots," Edmondson said. "We were trying to stop them from driving and from shooting at the same time, which is hard to do. And we had to shut down No. 21 (Hogan), he had a big first half. It was hard. But I just tried to stay confident and stick with my shot. I haven't been fading like I usually do on my shot, I've just been going straight up so my shot was falling tonight and that helped us out."
Rochester cut the lead to 48-44 on Norman's lay up with 9:32 to play, but the Govs got going again with a 15-2 run and took a 63-46 lead on Baker's score with 4:55 left.
Photo Gallery
Box Score
Rochester vs Austin Peay
12/17/11 7:00pm at Clarksville, TN (Dunn Center)
Rochester 50
Total
3-point
Rebounds
##
Player
p
fgm-fga
fgm-fga
ftm-fta
off-def
tot
pf
tp
a
to
blk
stl
min

21

HOGAN, Dramel

f

6-12

3-3

3-4

4-4

8

5

18

0

3

0

2

30

30

DORAN, Rick

c

3-6

0-1

0-0

4-9

13

5

6

0

4

3

1

31

12

HENNING, Stephan

g

0-6

0-4

2-2

0-2

2

2

2

4

4

0

0

30

23

MATTIA, Sean

g

2-6

2-4

2-2

0-1

1

0

8

3

4

0

0

21

25

NORMAN, Brad

g

4-8

2-5

0-0

1-2

3

2

10

2

1

0

0

25

00

DEDA, Zef

–

1-5

1-4

0-0

0-0

0

1

3

1

0

0

0

15

03

HAYES, Kourea

–

0-0

0-0

0-1

0-0

0

0

0

0

0

0

0

5

05

THROOP, Torey

–

1-5

1-4

0-0

1-0

1

1

3

1

0

0

0

15

10

STOKES, Marvin

–

0-1

0-1

0-0

2-0

2

0

0

0

0

0

0

3

31

WALKER, Evan

–

0-1

0-1

0-0

0-2

2

1

0

0

0

0

0

14

32

STEPNEY, Raymond

–

0-0

0-0

0-0

0-0

0

0

0

0

0

0

0

1

34

JENKINS, Ian

–

0-3

0-2

0-0

0-0

0

1

0

0

0

0

0

10

TM

TEAM

–

–

–

–

1-0

1

–

–

–

2

–

–

–

Totals…………..

–

17-53

9-29

7-9

13-20

33

18

50

11

18

3

3

200

32.1%

31.0%

77.8%

Team summary:
FG
3FG
FT
1st Half:

10-27

6-19

3-4

37.0%

31.6%

75.0%

2nd Half:

7-26

3-10

4-5

26.9%

30.0%

80.0%
Austin Peay 72
Total
3-point
Rebounds
##
Player
p
fgm-fga
fgm-fga
ftm-fta
off-def
tot
pf
tp
a
to
blk
stl
min

20

BAKER, Melvin

f

3-11

0-1

4-4

4-7

11

3

10

2

1

2

2

34

23

TERRY, Josh

f

2-6

0-0

1-2

0-2

2

1

5

4

1

0

1

28

21

FRALEY, John

c

3-6

0-0

5-8

4-5

9

0

11

0

1

1

1

33

01

CLYBURN, Jerome

g

1-3

0-1

2-3

1-2

3

1

4

2

1

0

1

29

22

LAWRENCE, Herdie

g

2-4

2-3

0-0

0-1

1

3

6

0

3

0

1

13

11

GREER, Thomas

–

0-0

0-0

0-0

0-1

1

1

0

0

0

0

0

6

12

EDMONDSON, TyShwan

–

10-16

4-6

4-4

2-2

4

0

28

5

3

0

2

30

14

WILLIAMS, Alton

–

0-0

0-0

0-0

0-0

0

0

0

0

0

0

0

1

15

FREEMAN, Chris

–

0-0

0-0

0-0

0-1

1

3

0

1

1

2

0

10

24

HARMS, Joe

–

0-0

0-0

0-0

0-0

0

1

0

0

1

0

0

1

32

BLAKE, Justin

–

3-5

2-4

0-0

0-0

0

1

8

0

0

0

0

13

33

HASSE, Matt

–

0-0

0-0

0-0

0-2

2

0

0

0

1

0

0

2

TM

TEAM

–

–

–

–

0-1

1

–

–

–

–

–

–

–

Totals…………..

–

24-51

8-15

16-21

11-24

35

14

72

14

13

5

8

200

47.1%

53.3%

76.2%

Team summary:
FG
3FG
FT
1st Half:

9-28

1-7

6-7

32.1%

14.3%

85.7%

2nd Half:

15-23

7-8

10-14

65.2%

87.5%

71.4%
| | | | | |
| --- | --- | --- | --- | --- |
| Score by Periods | 1st | 2nd | Total | |
| Rochester | 29 | 21 | 50 | Record: (9-7) |
| Austin Peay | 25 | 47 | 72 | Record: (3-9) |
Points in the paint-RC 6,APSU 22. Points off turnovers-RC 4,APSU 23.
2nd chance points-RC 7,APSU 12. Fast break points-RC 0,APSU 4.
Bench points-RC 6,APSU 36. Score tied-1 time. Lead changed-1 time.
Last FG-RC 2nd-06:33, APSU 2nd-01:13.
Largest lead-RC by 11 1st-13:18, APSU by 24 2nd-01:13.
Officials: Richard Grimshaw (R), Archibald Whaley, Tommy Short
Technical fouls: Rochester-None. Austin Peay-None.
Attendance: 2206
Copies in a Flash APSU Player of the Game: TyShwan Edmondson